MoFi Electronics Fender x MoFi PrecisionDeck Limited Edition Turntable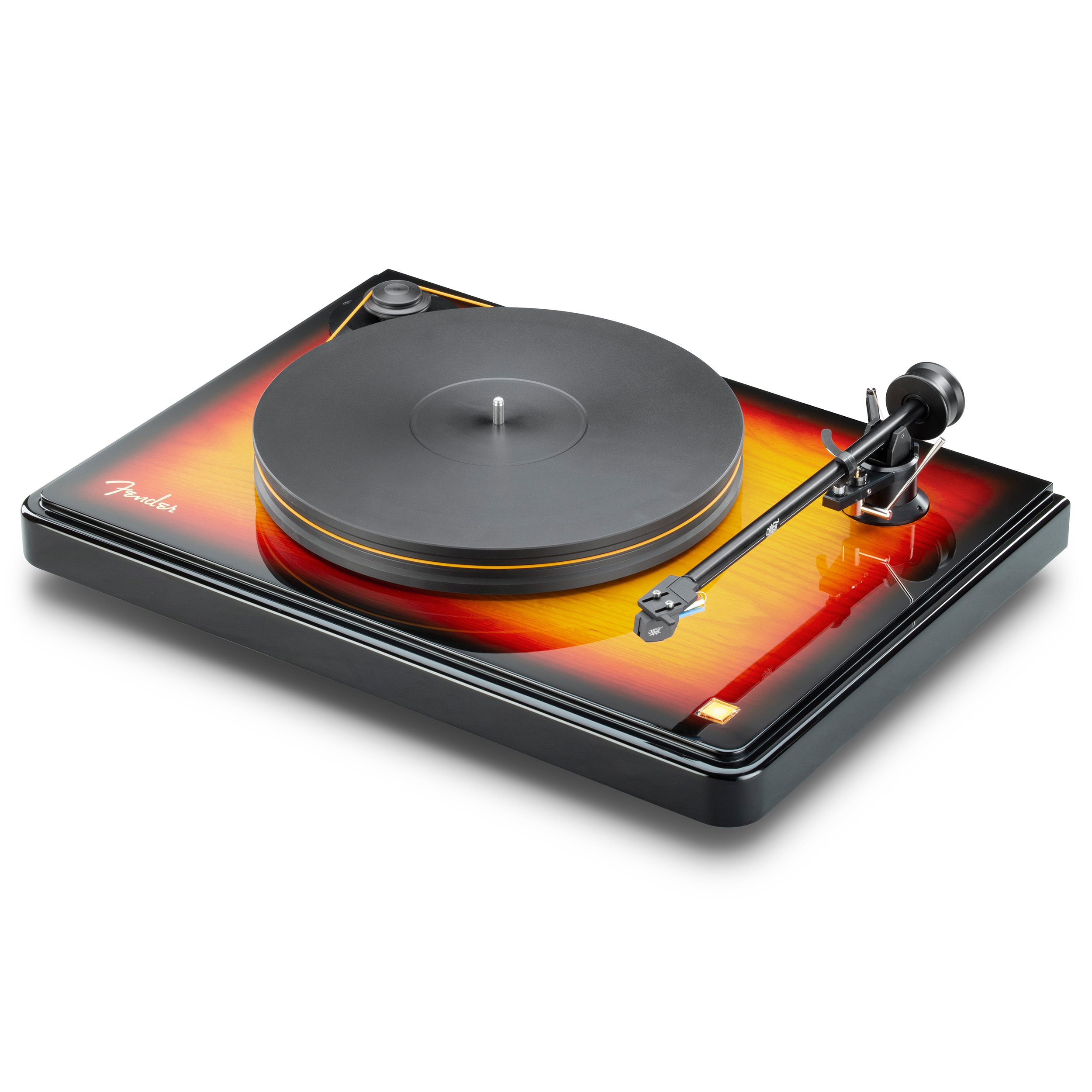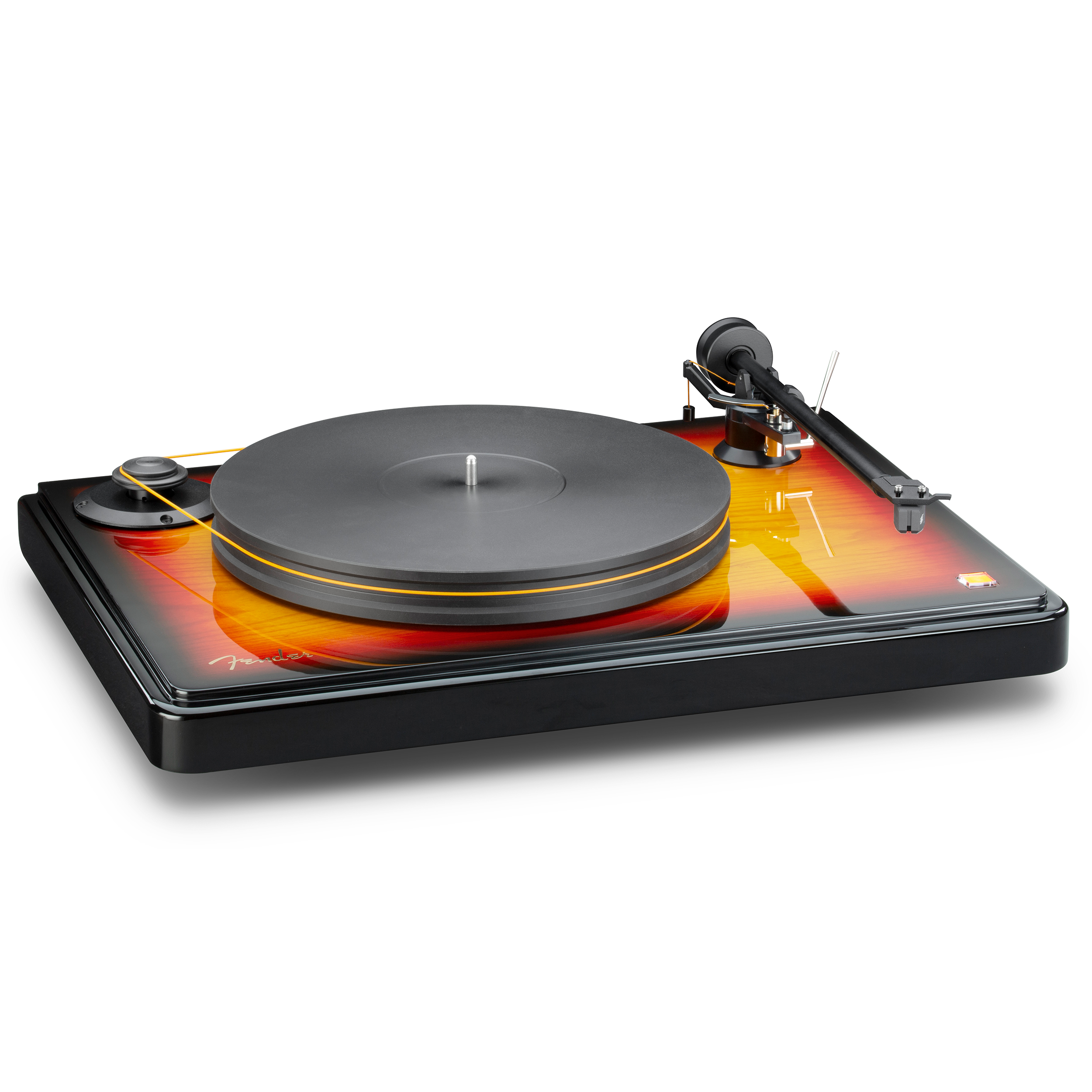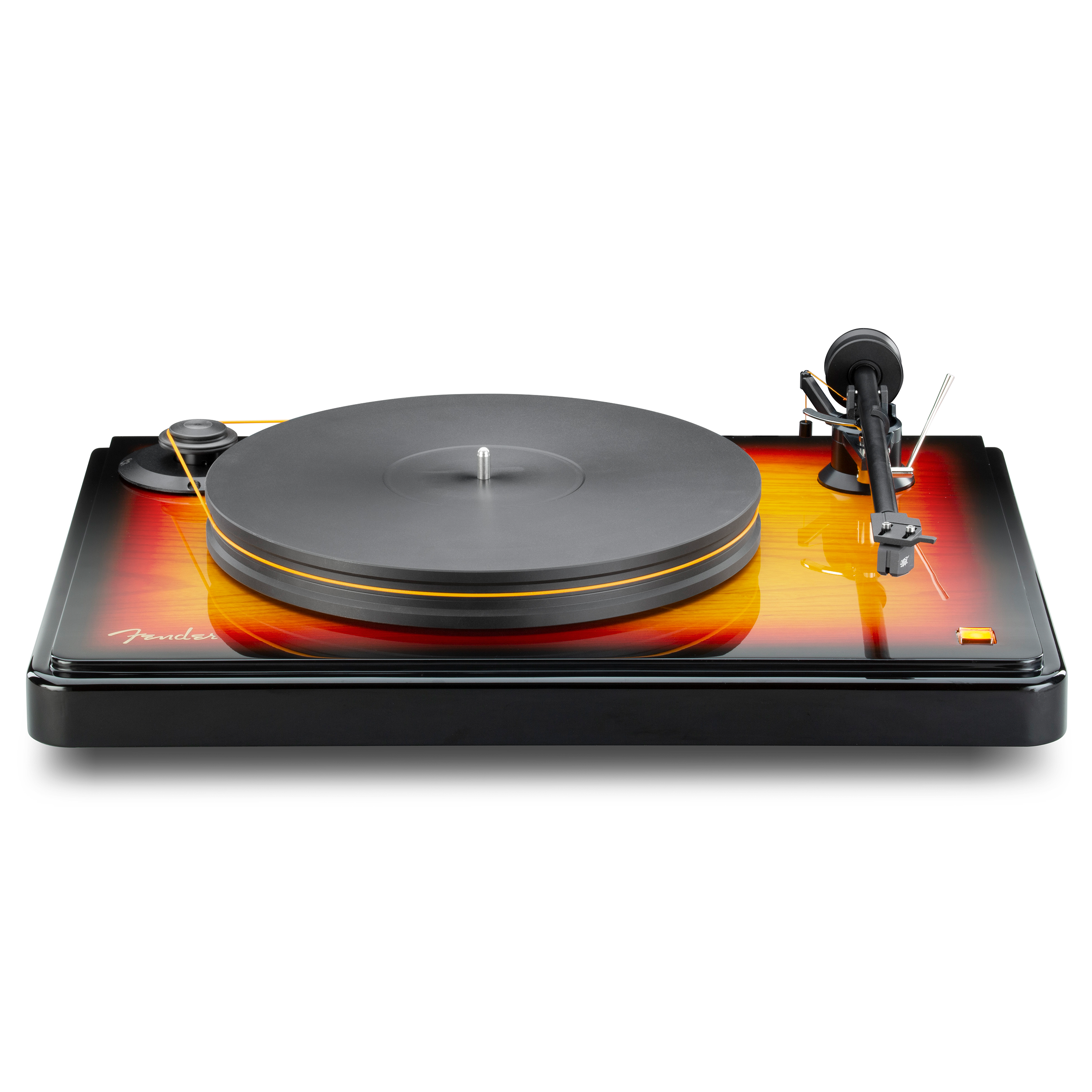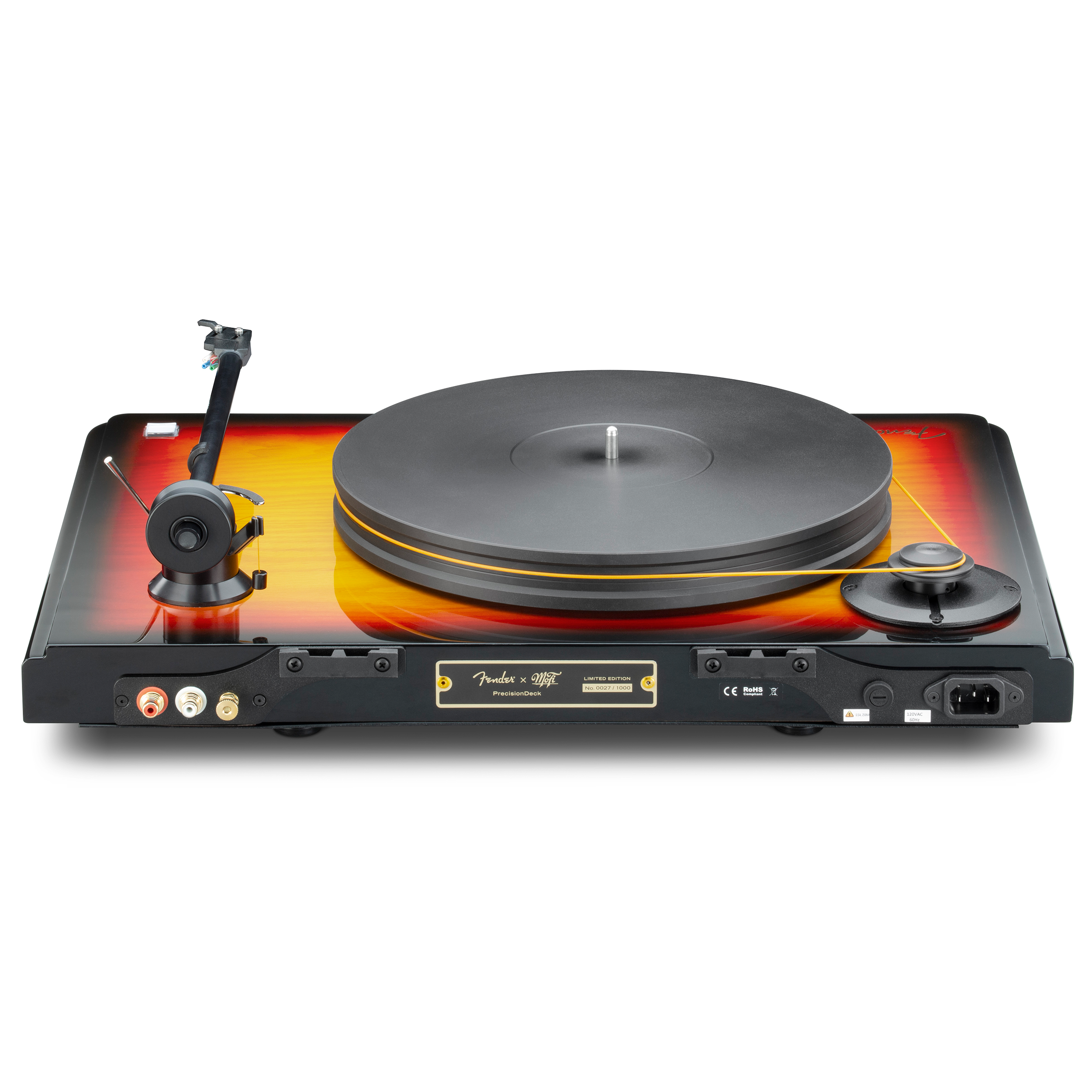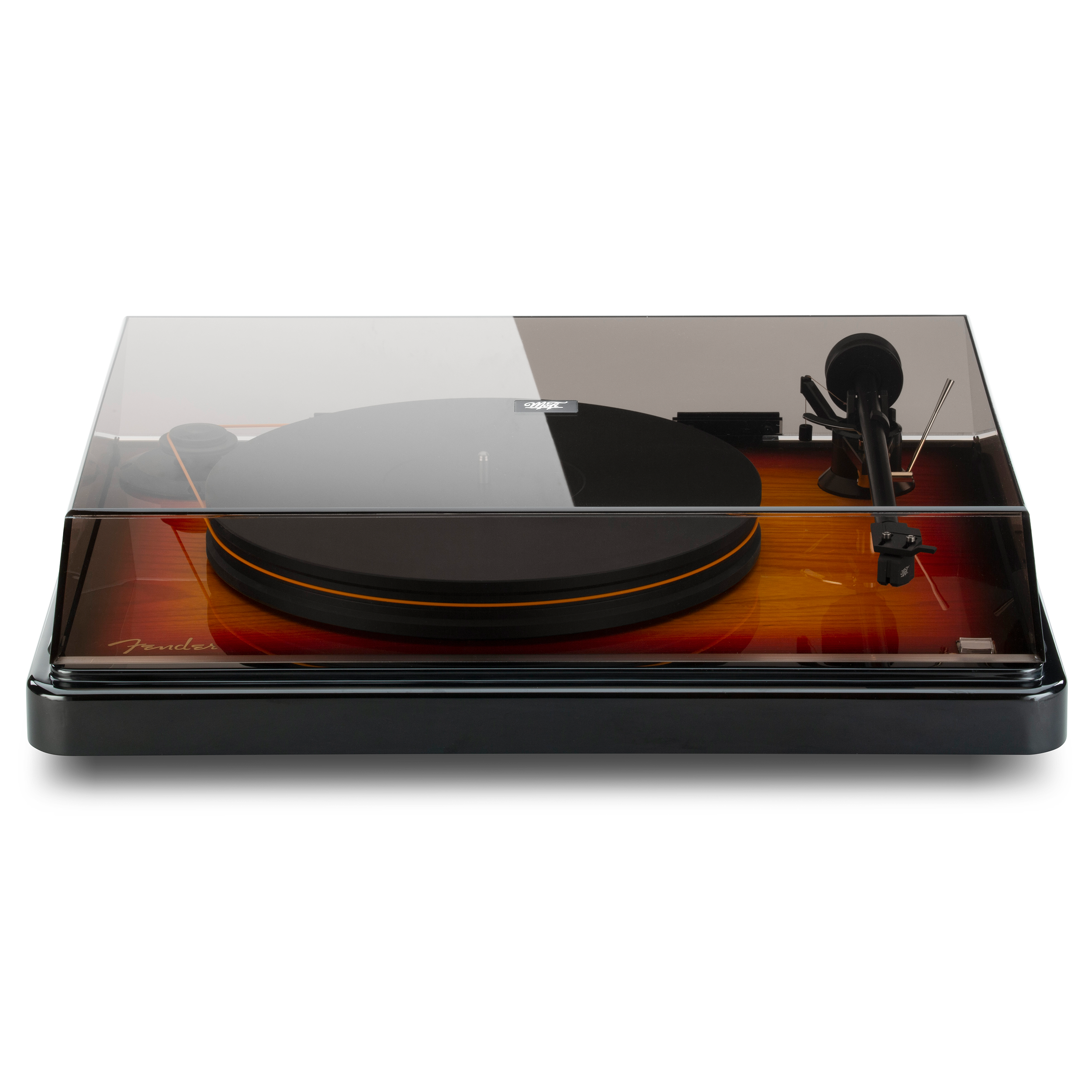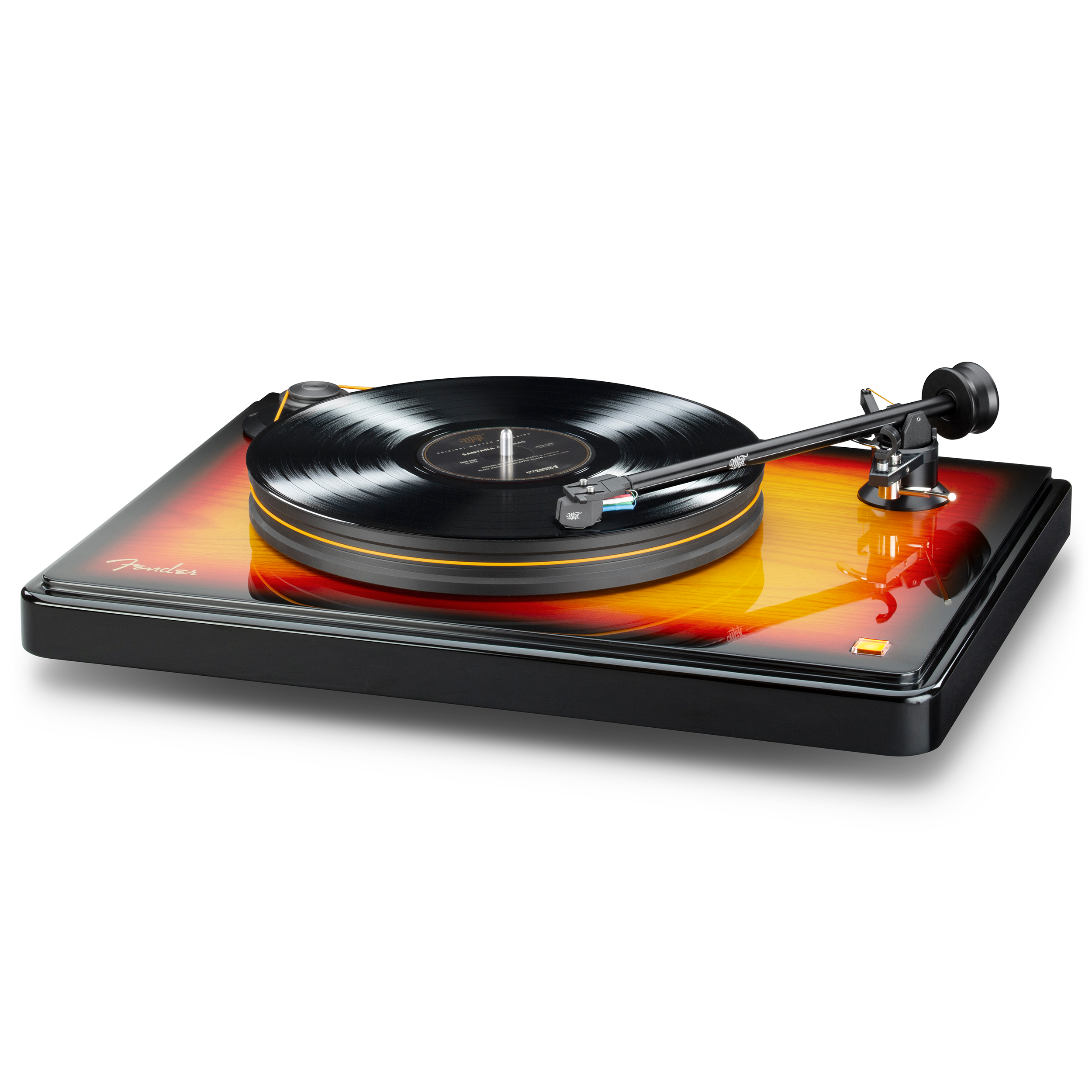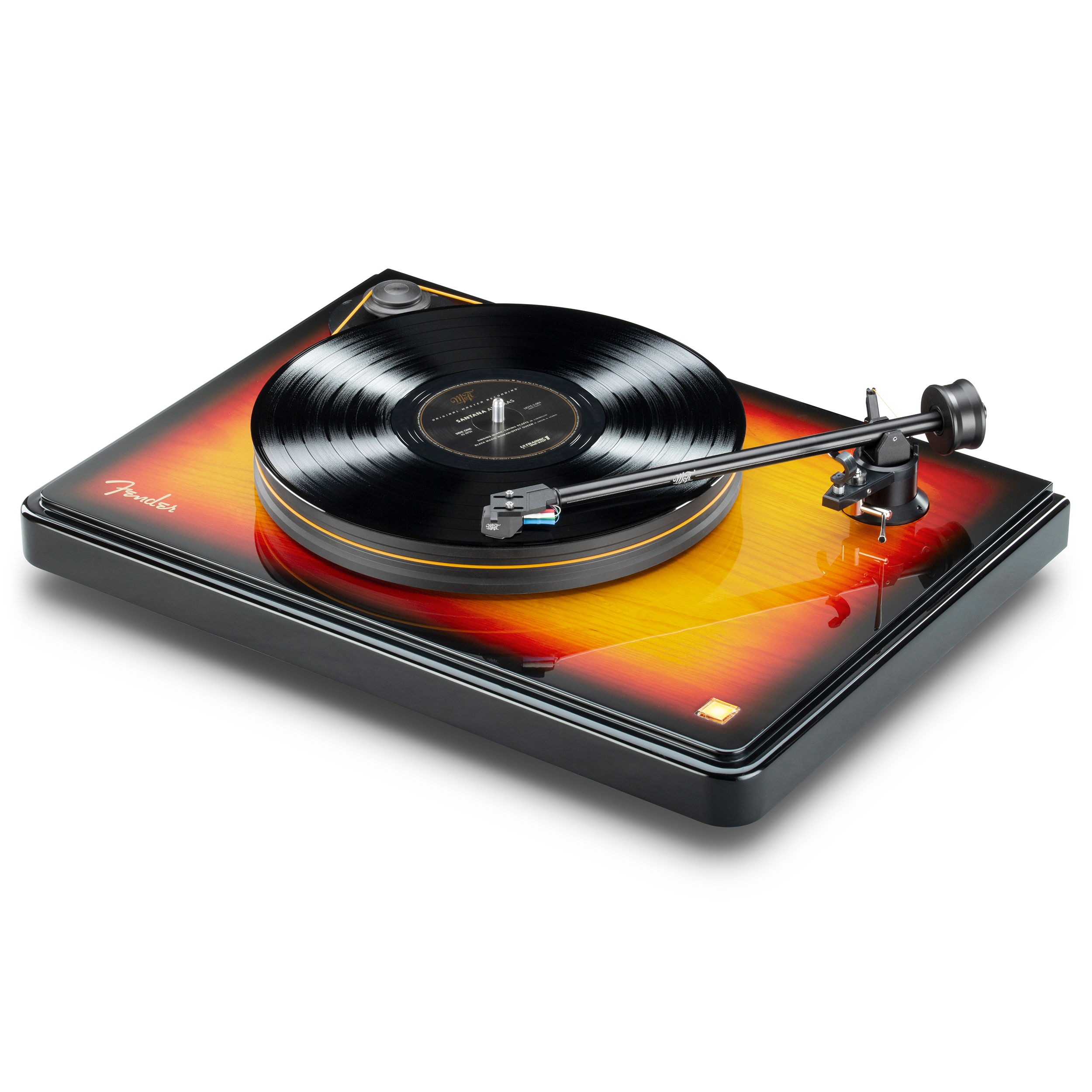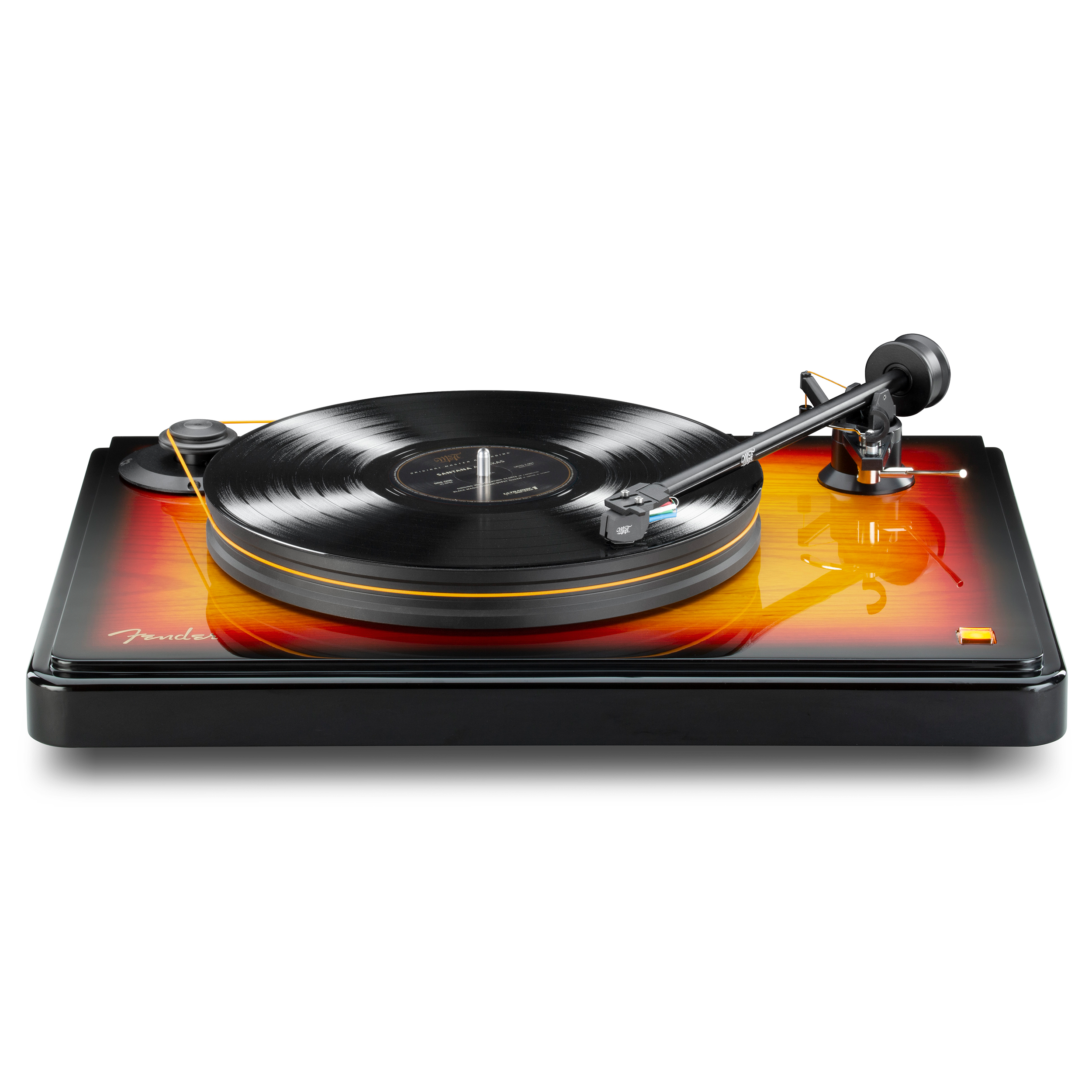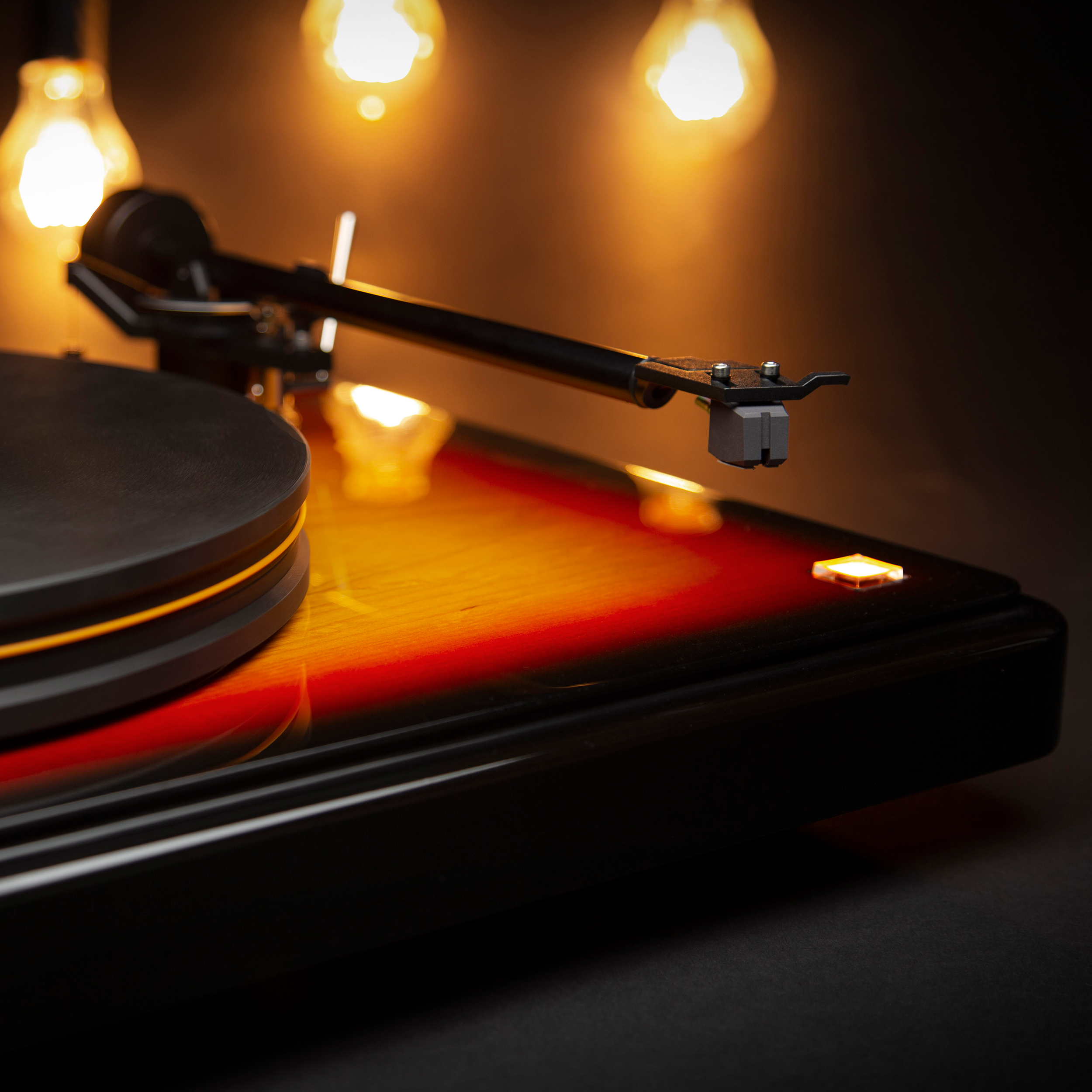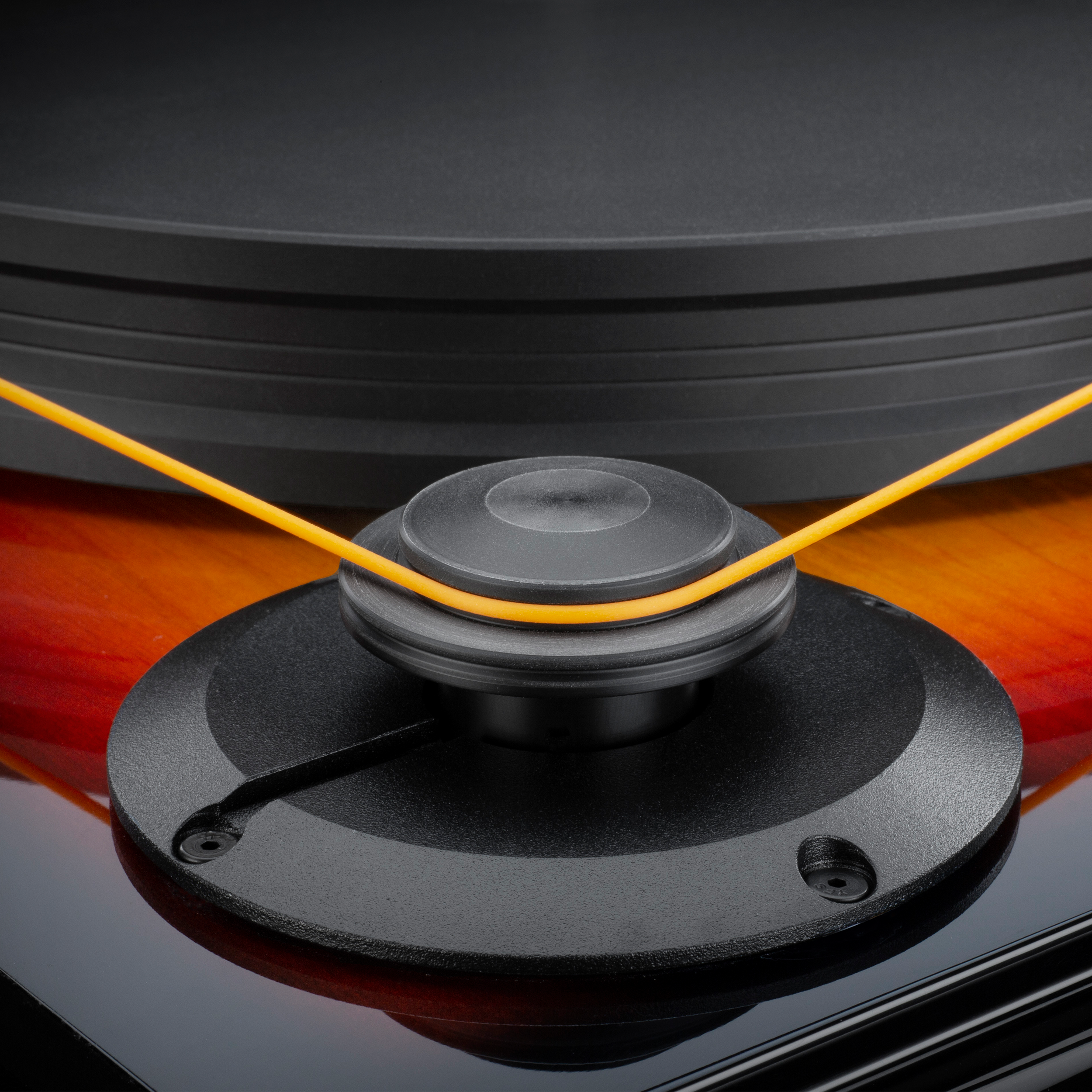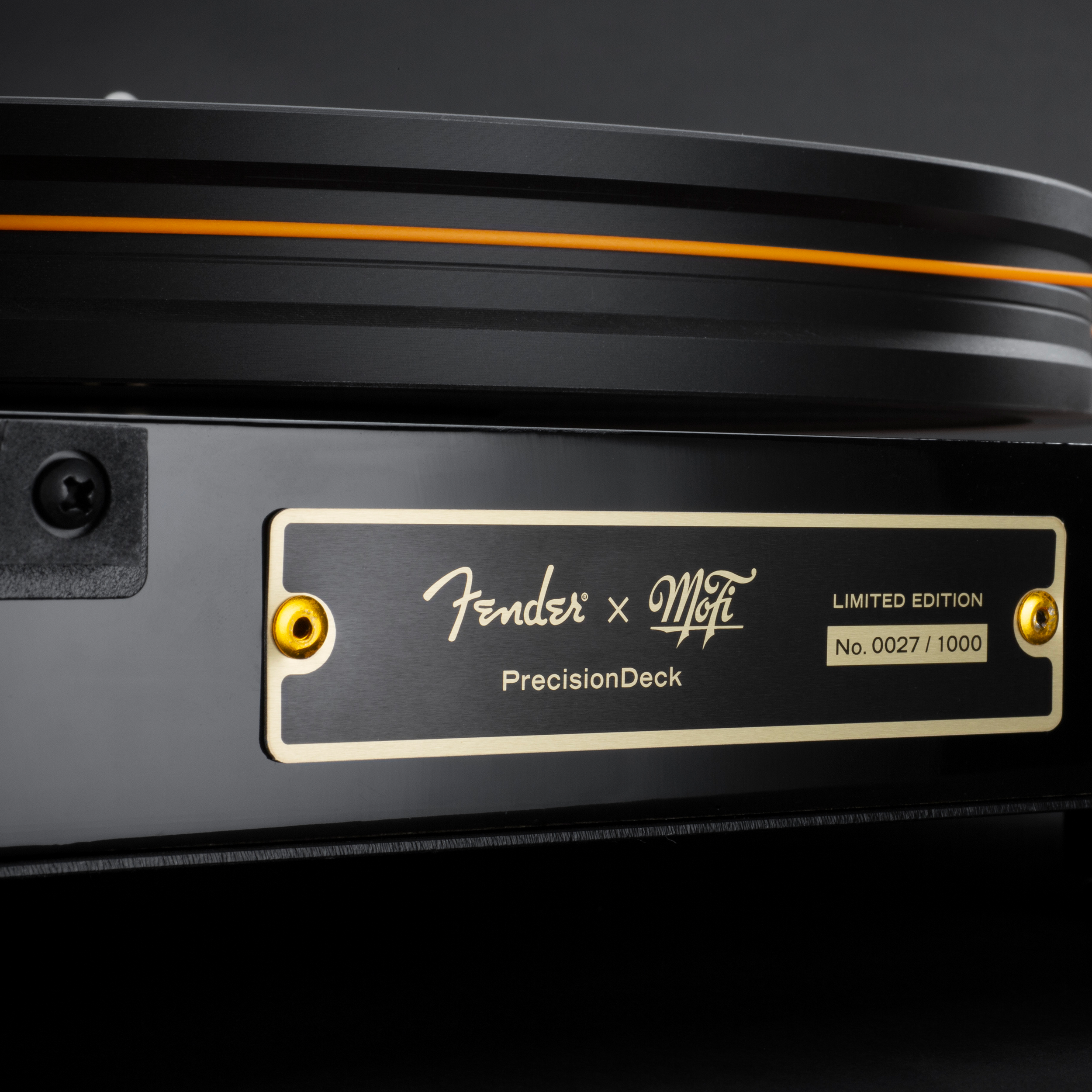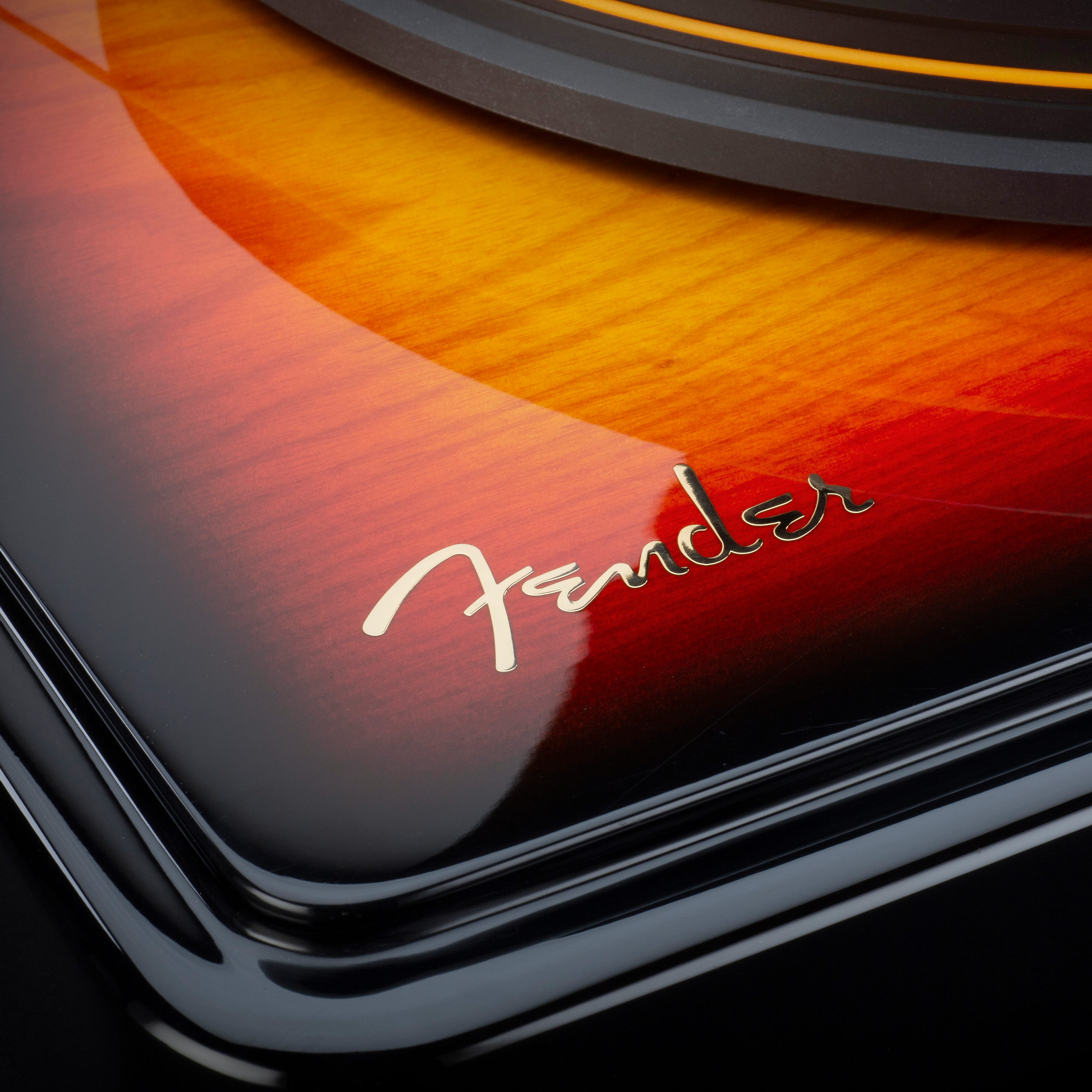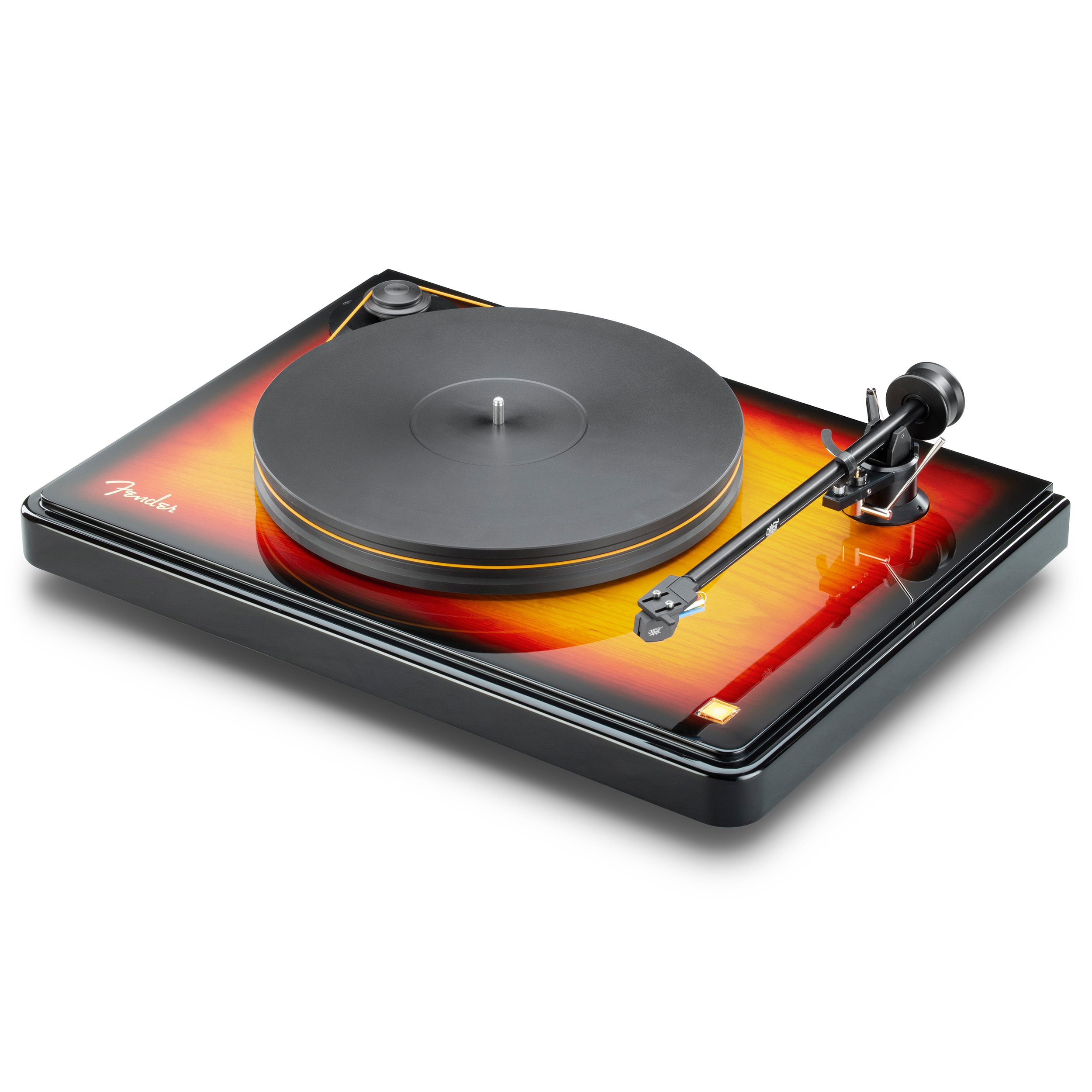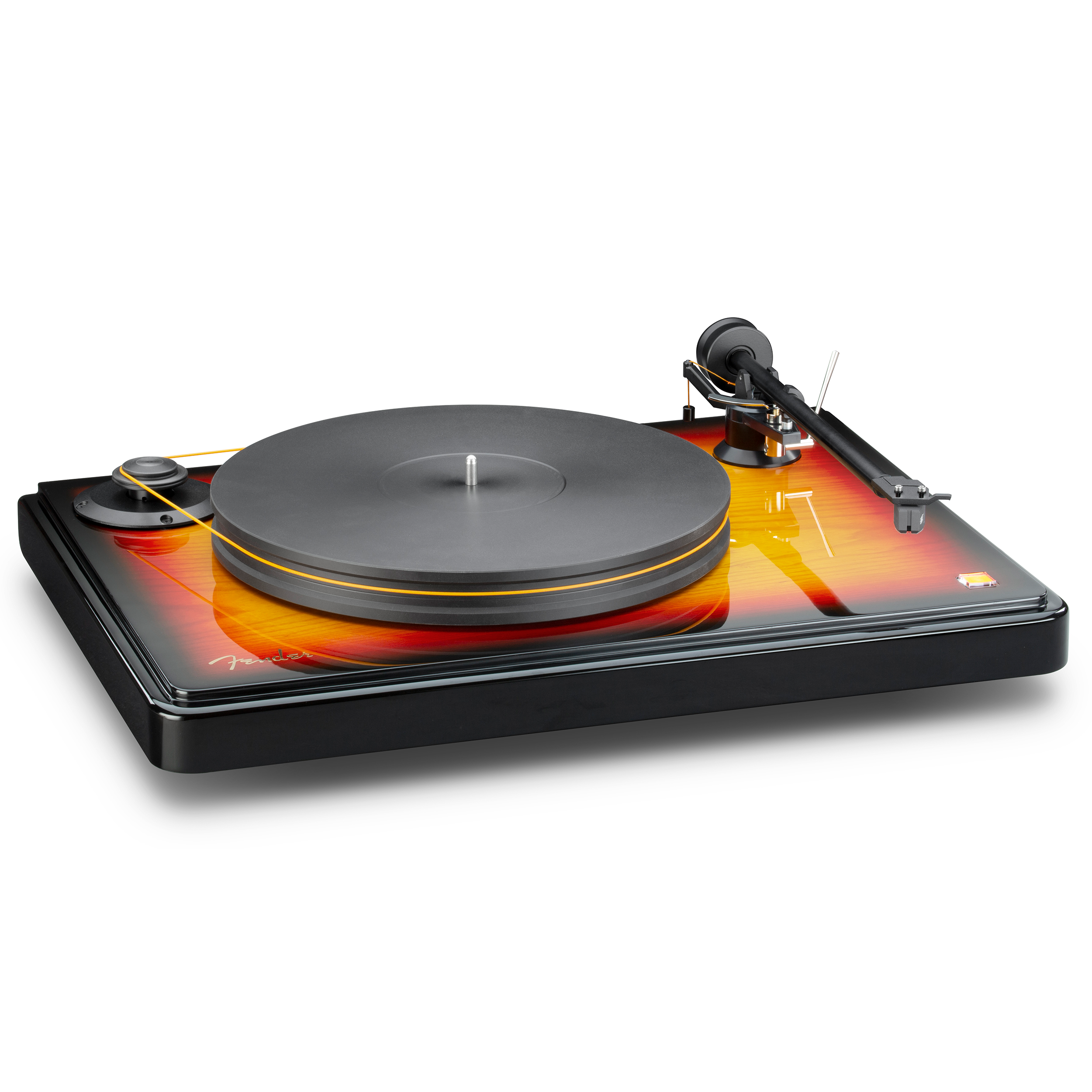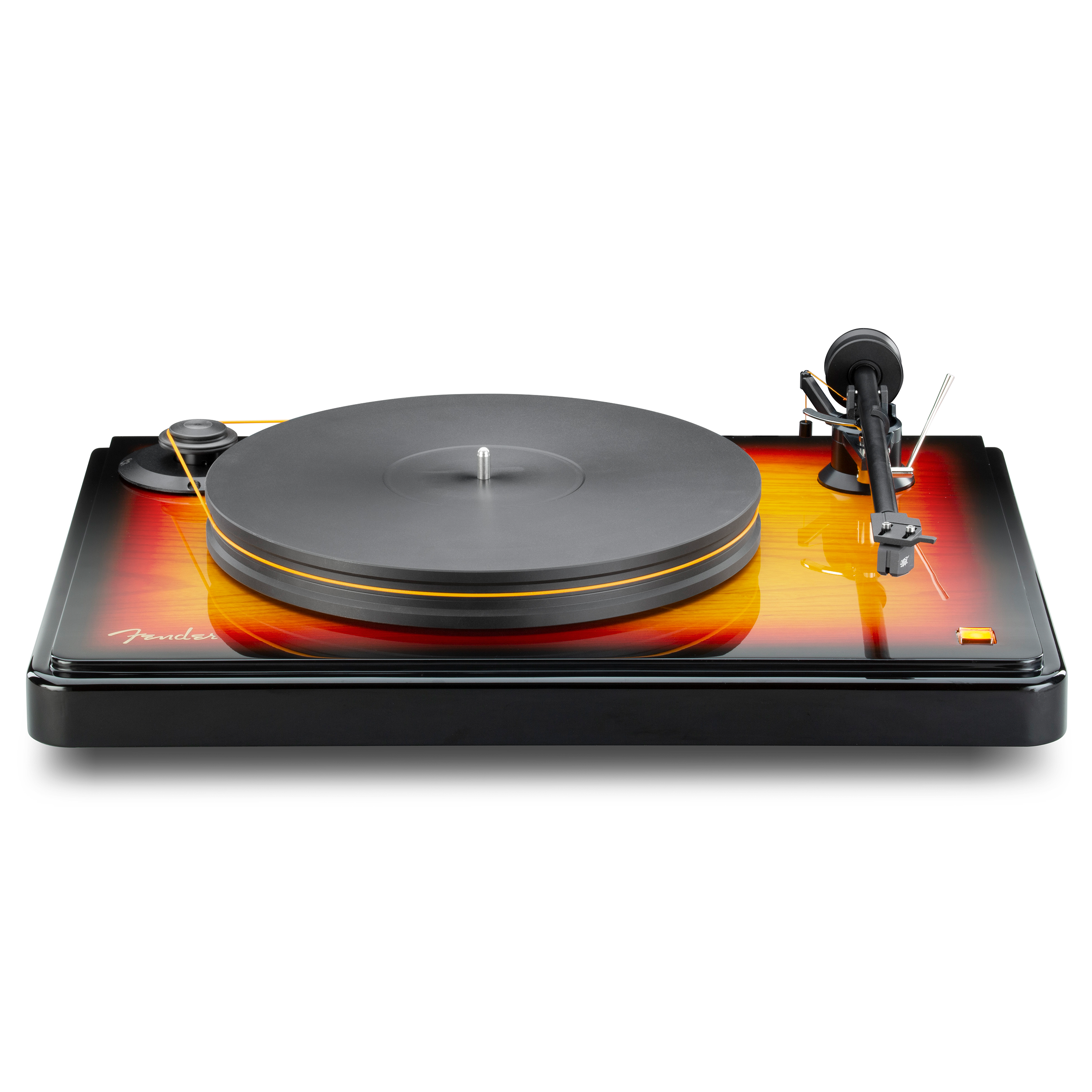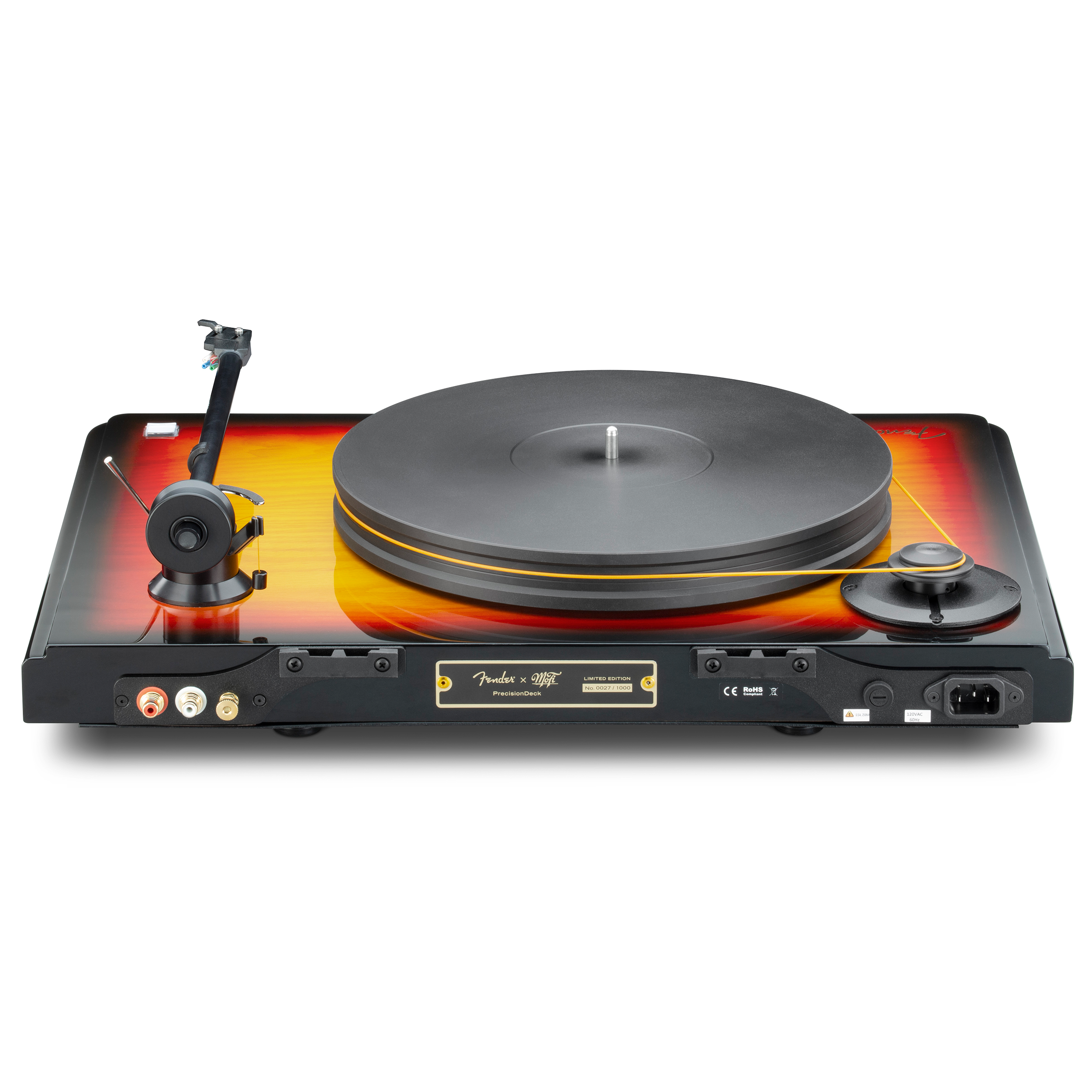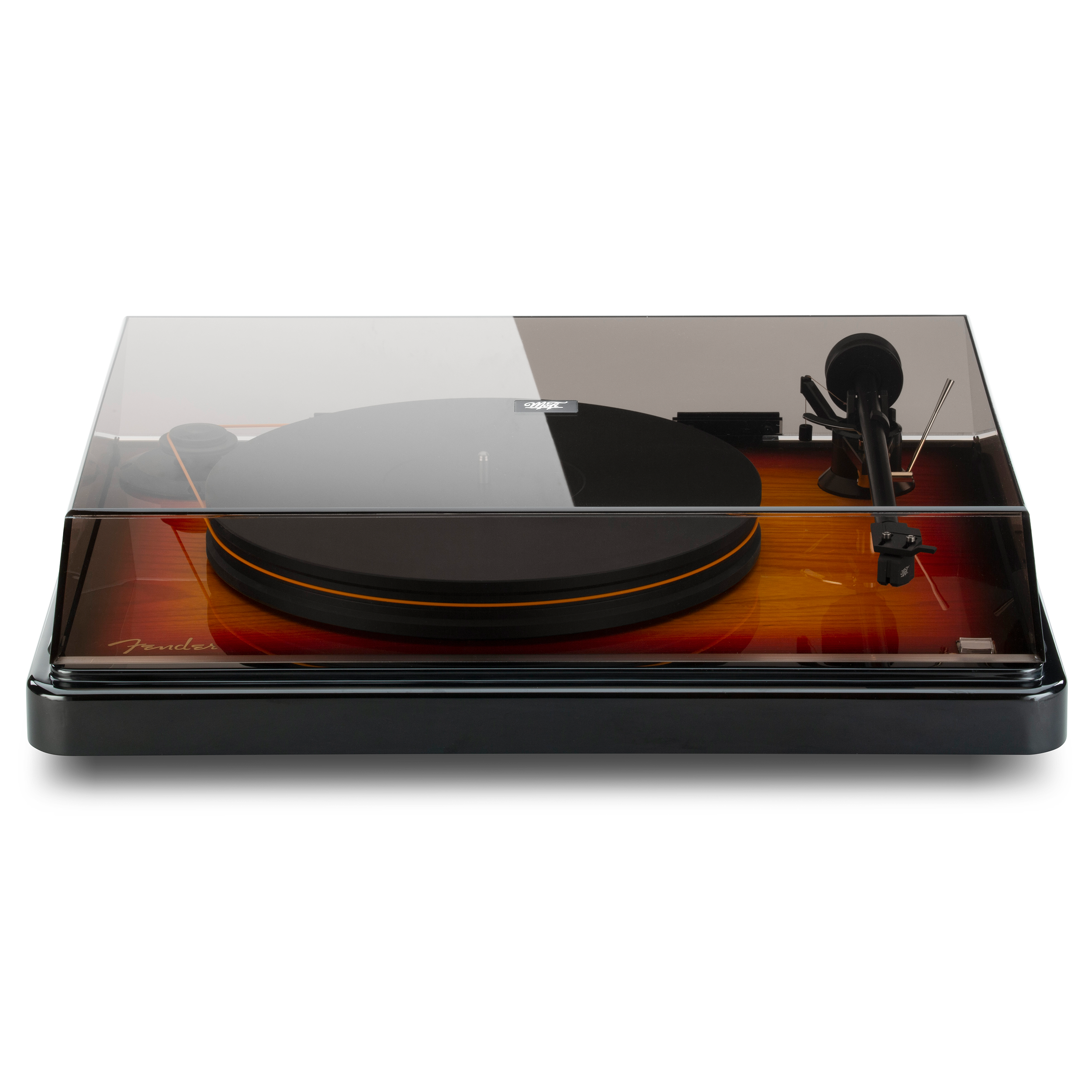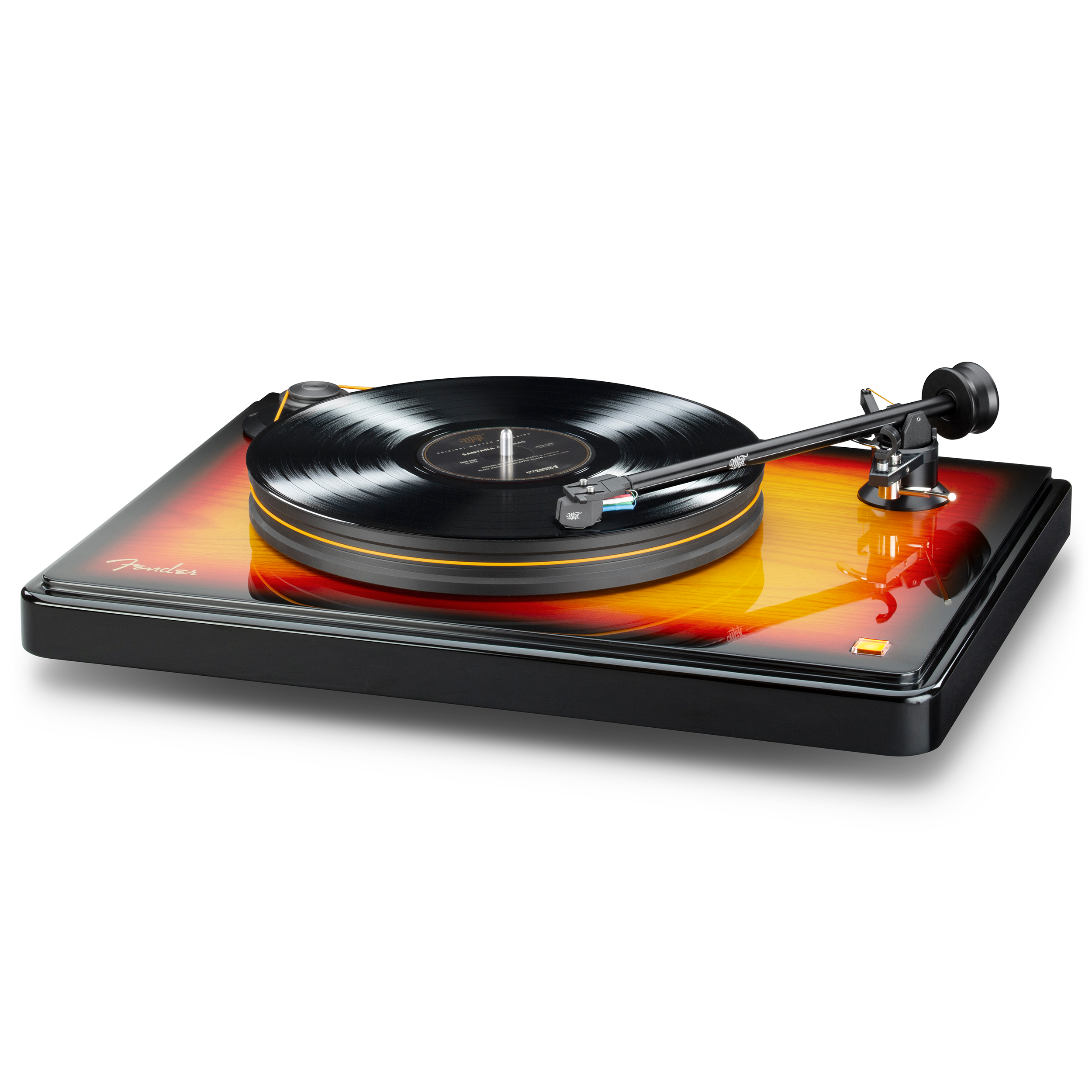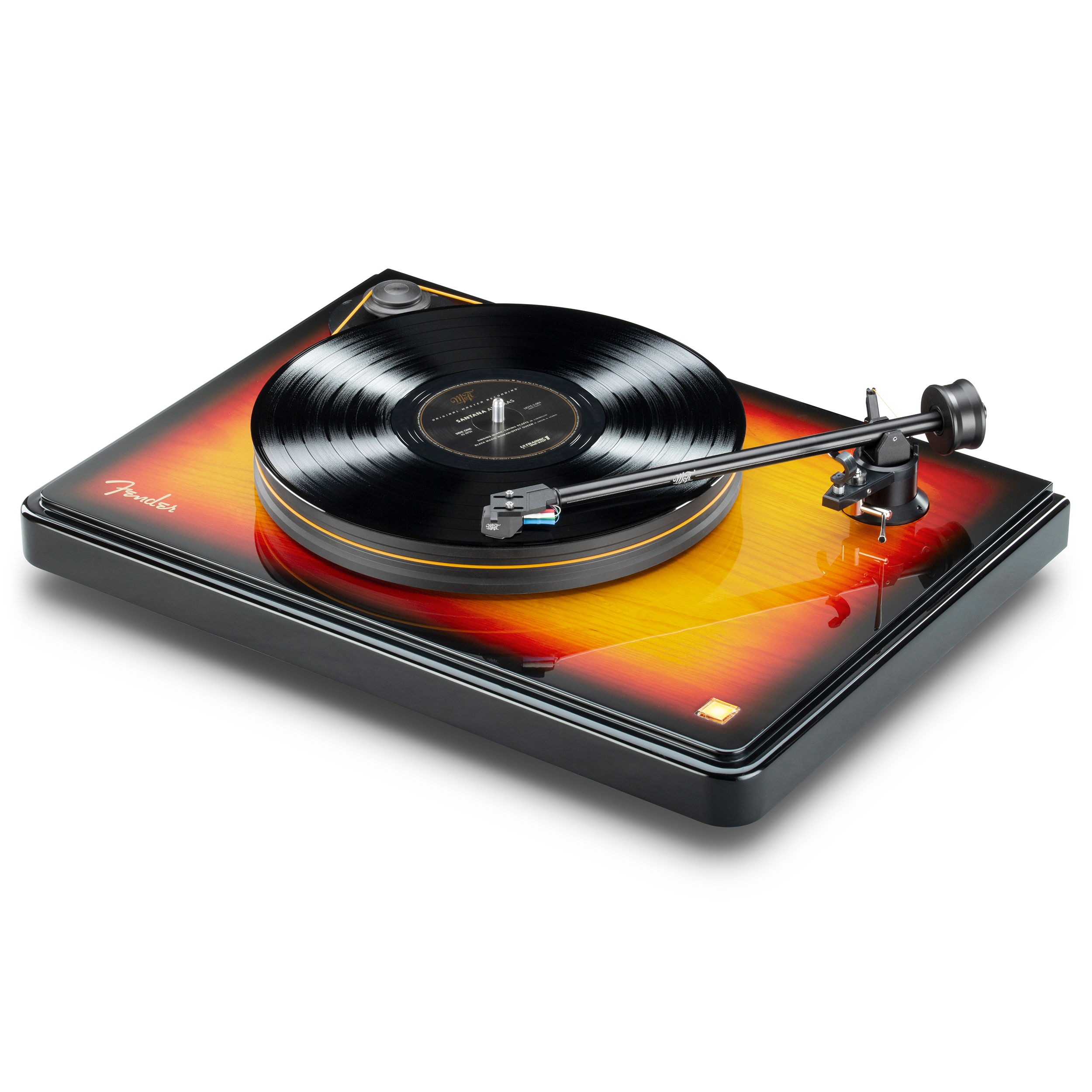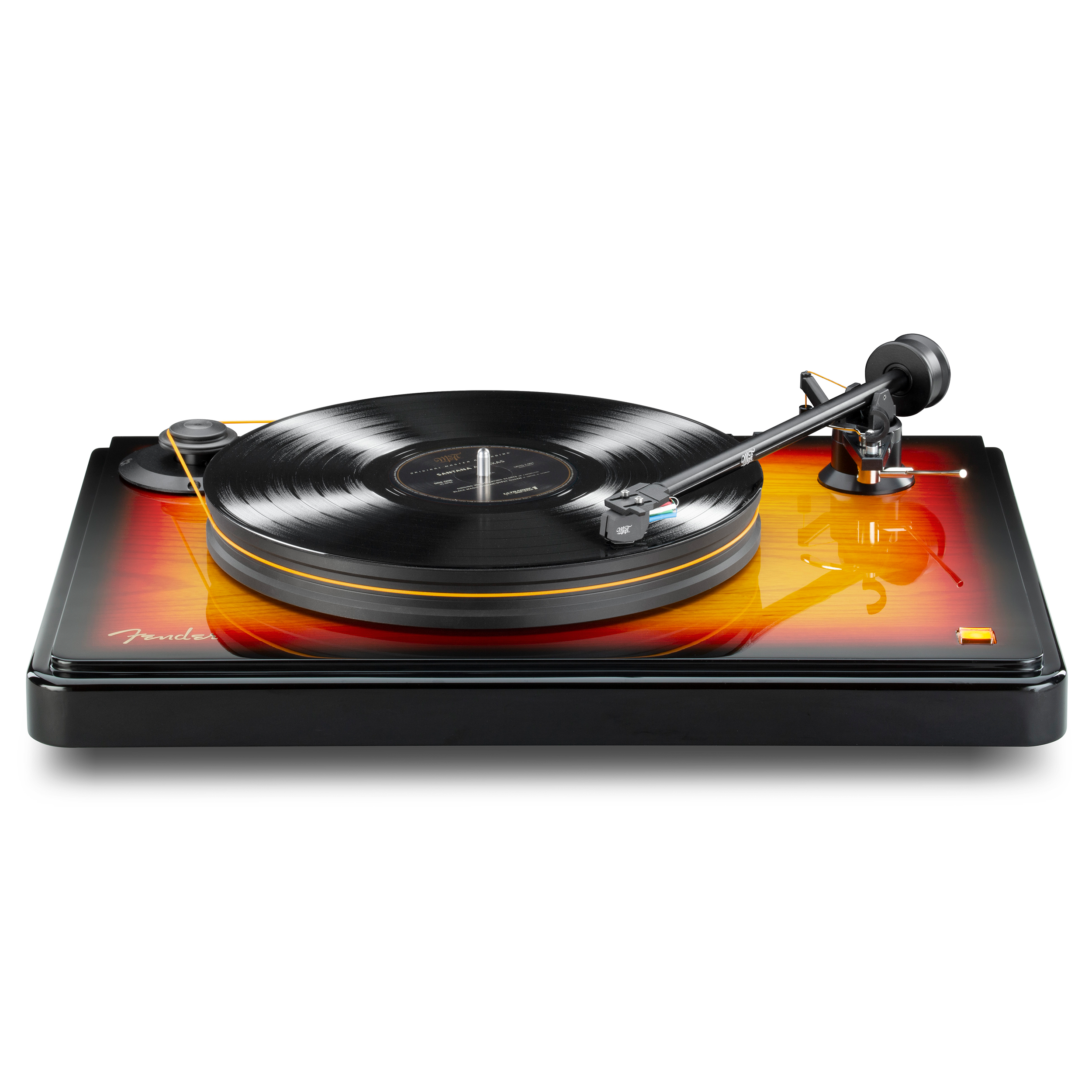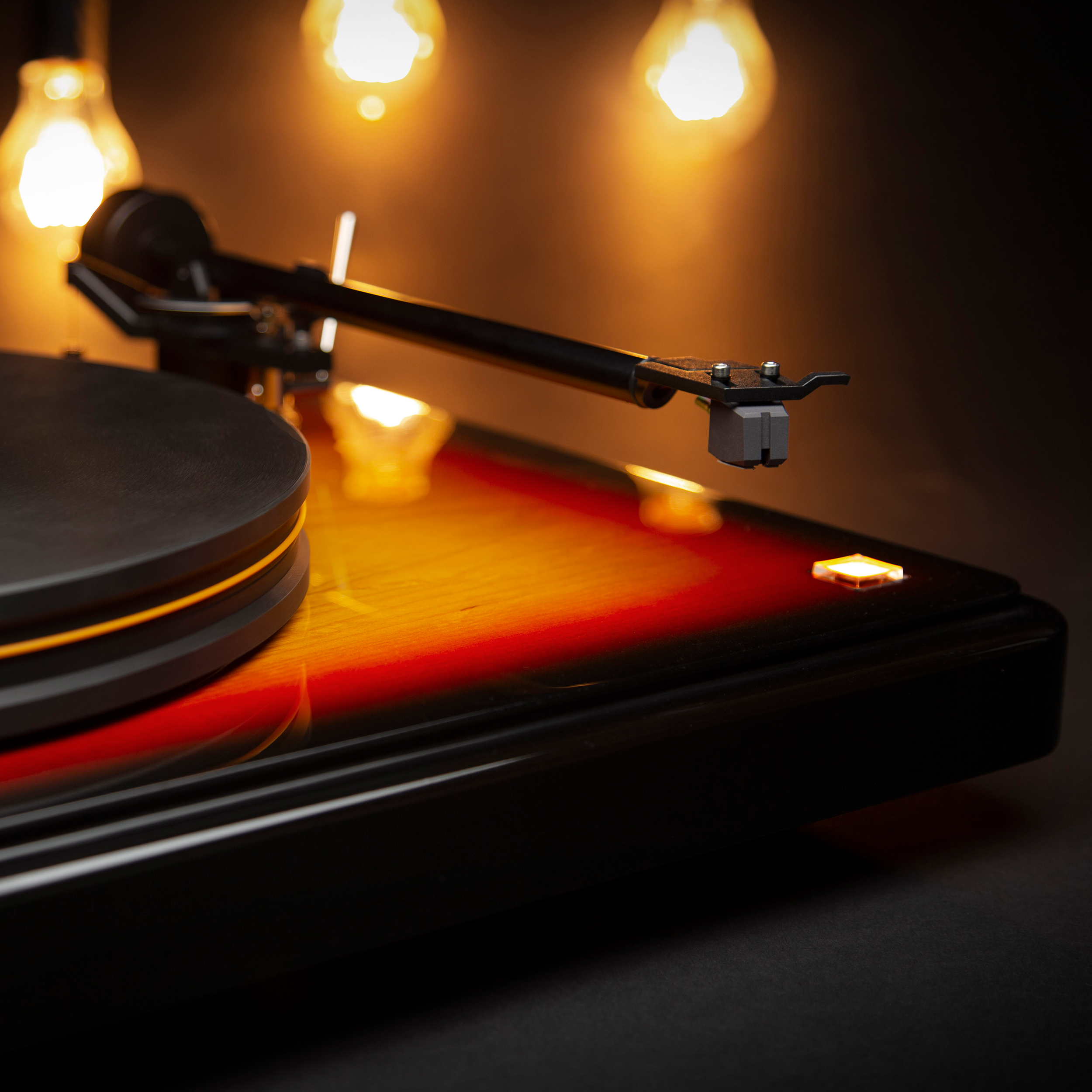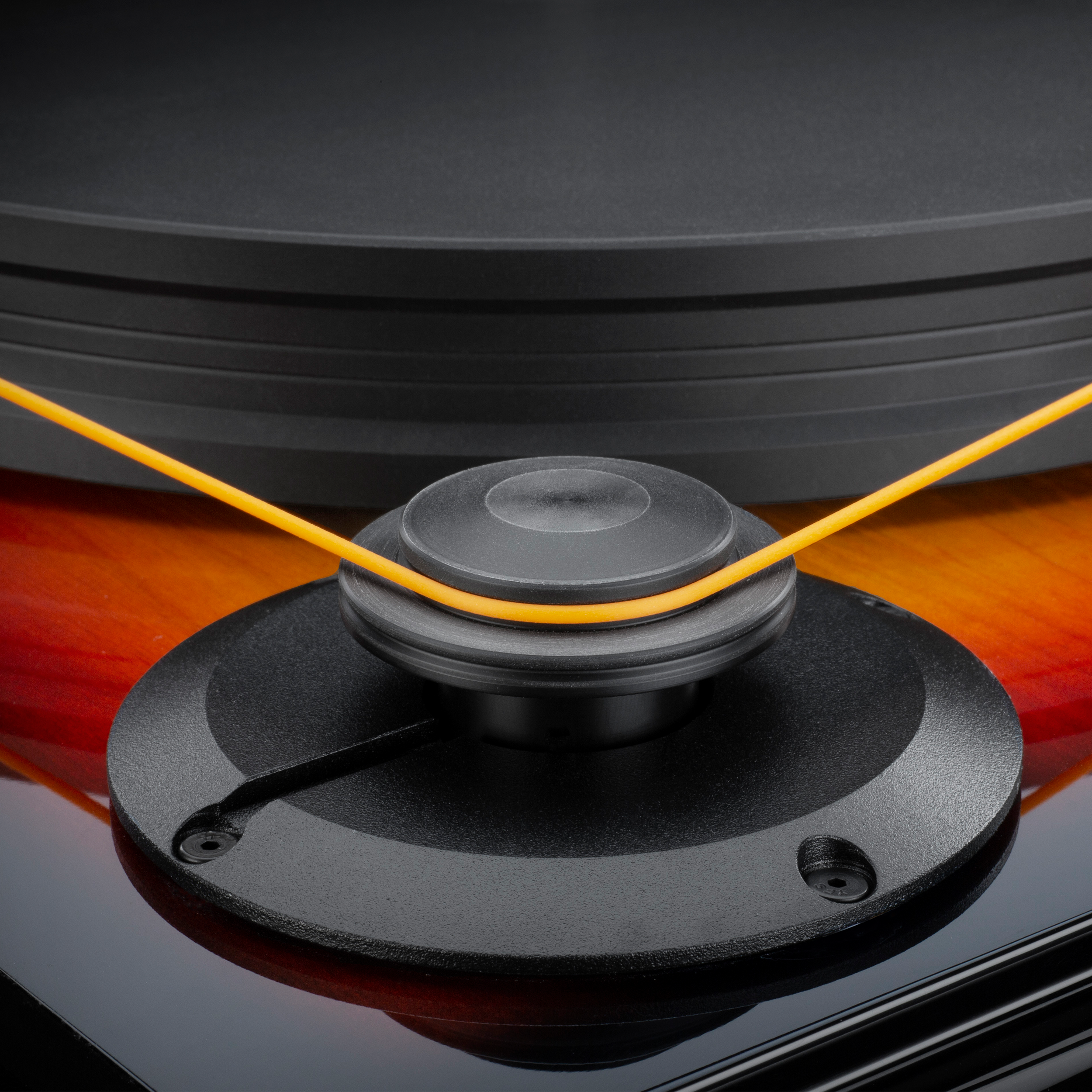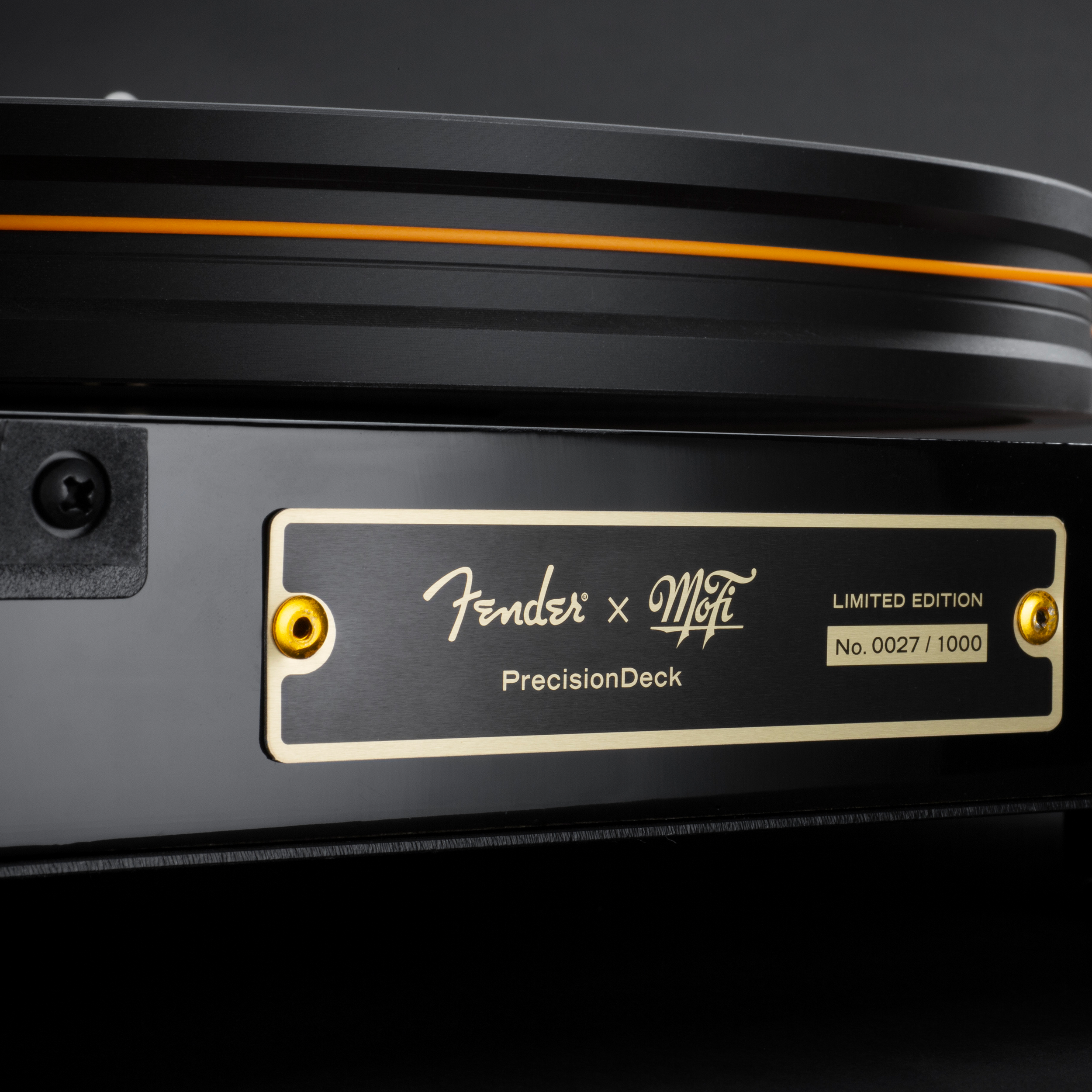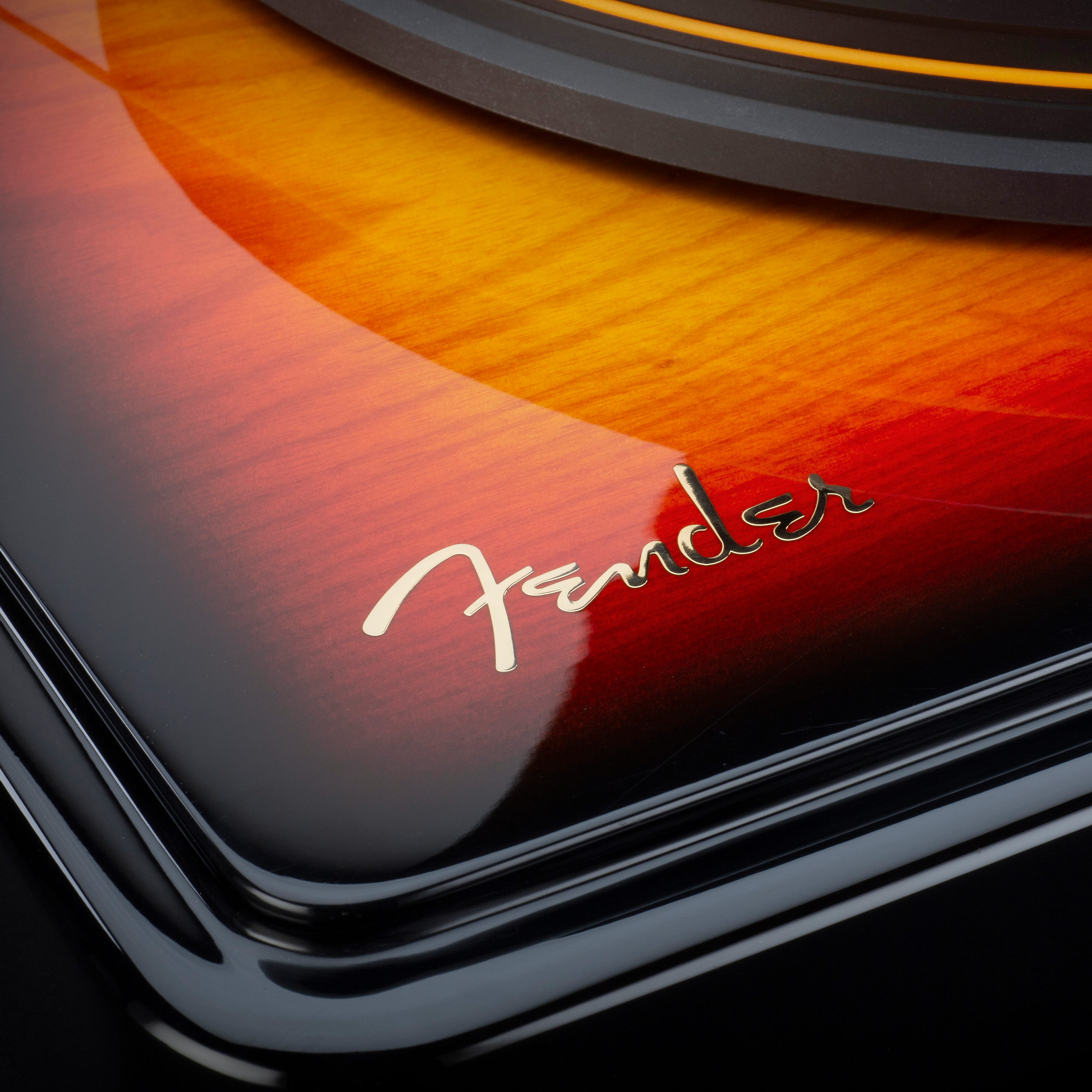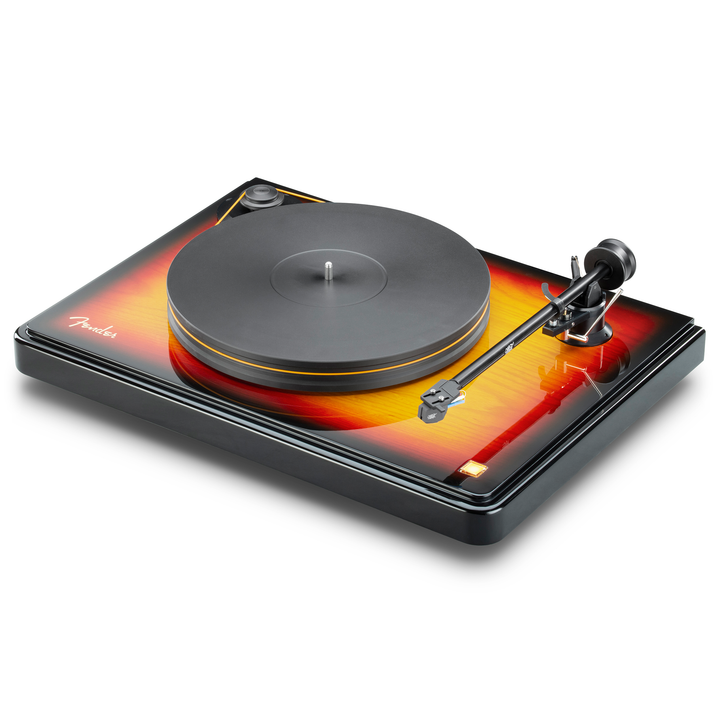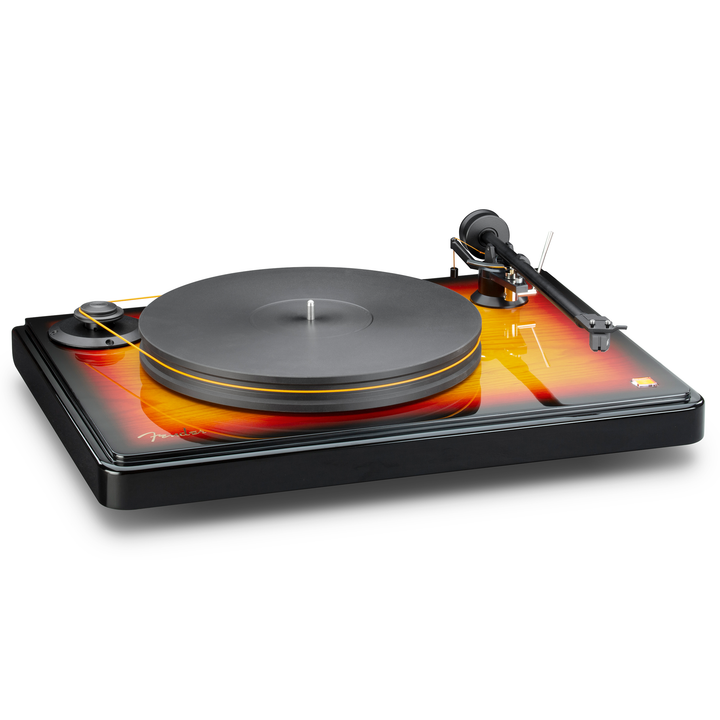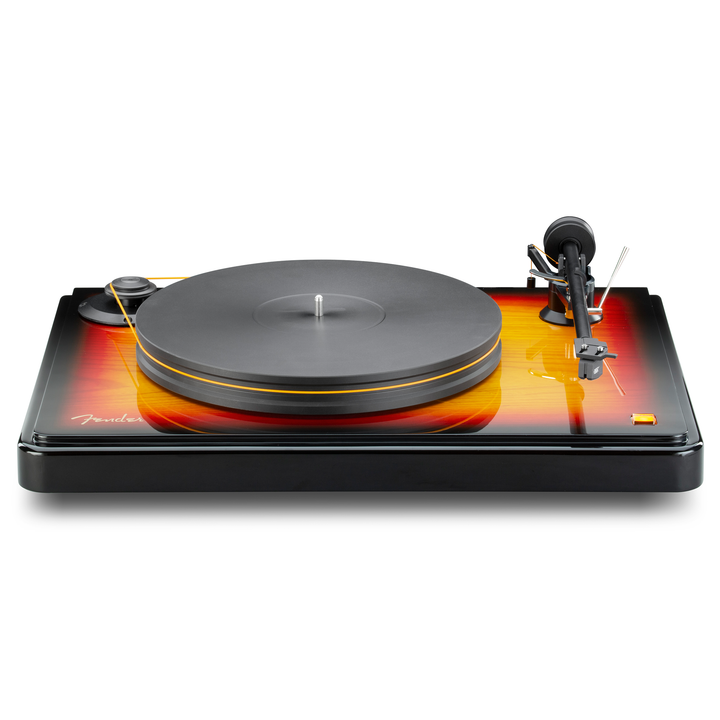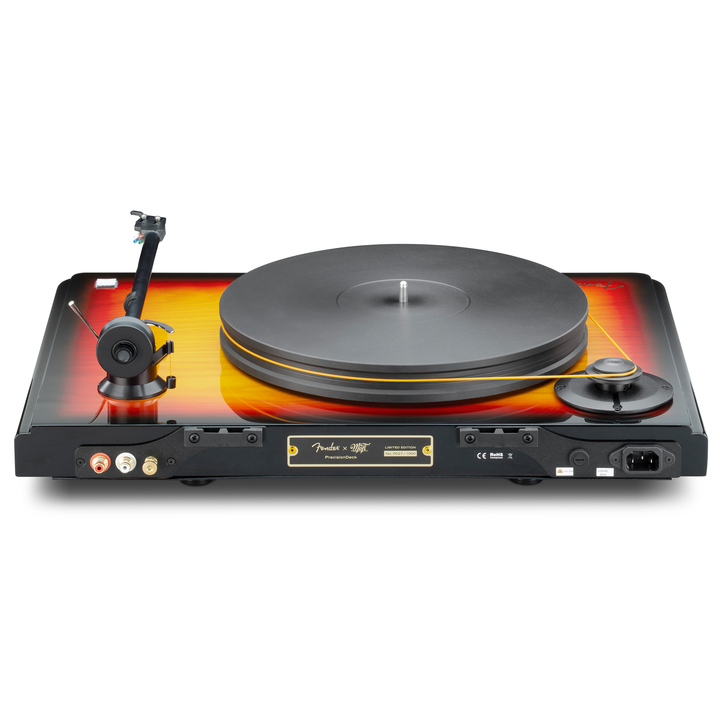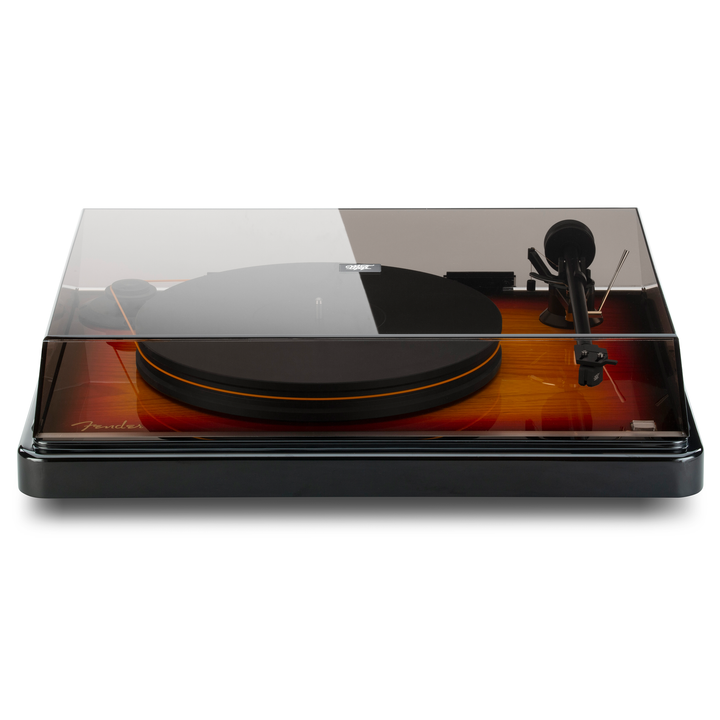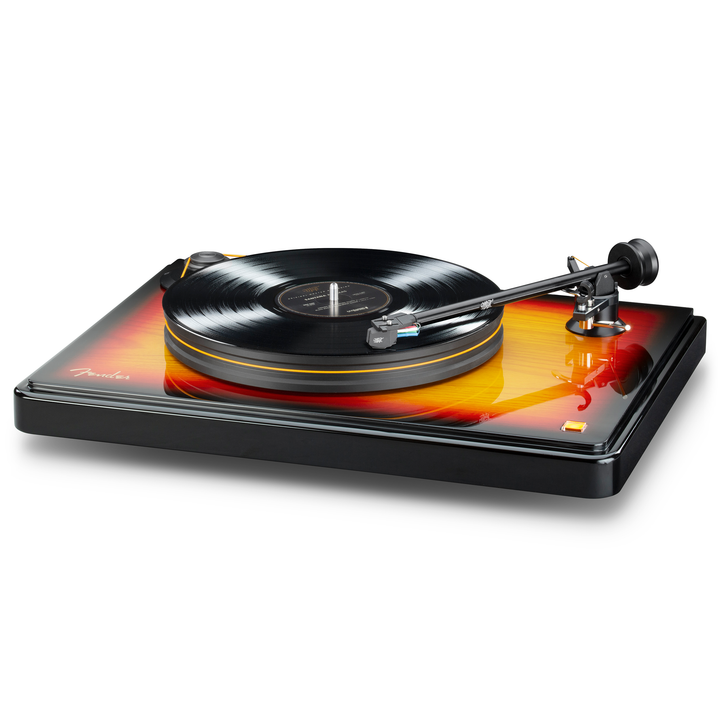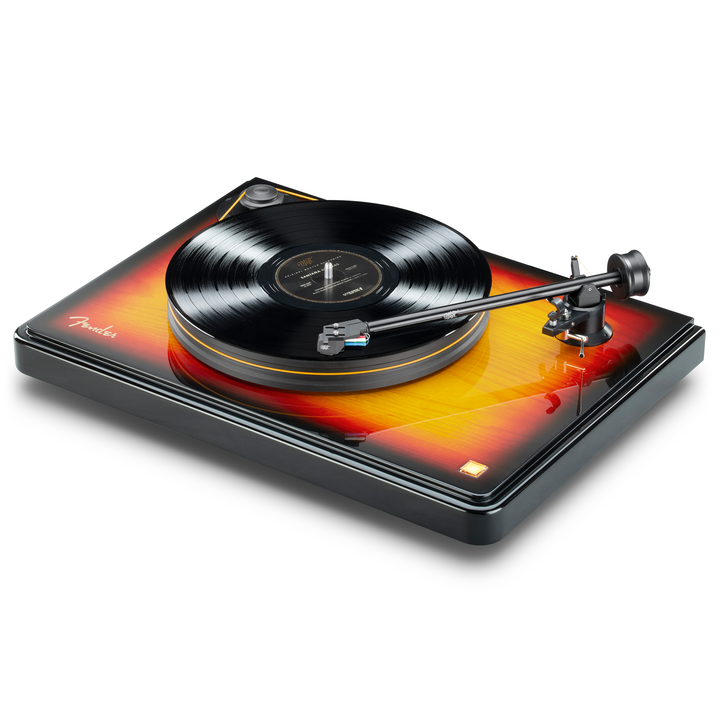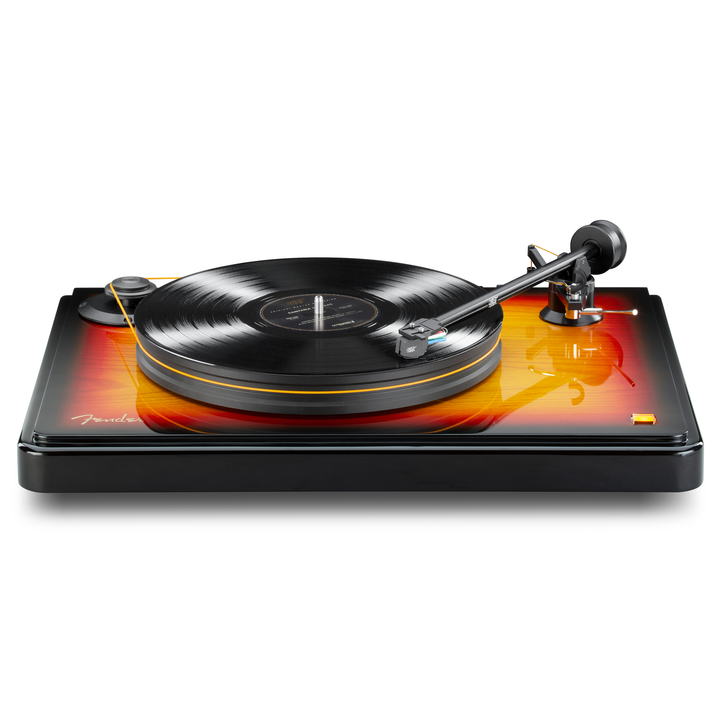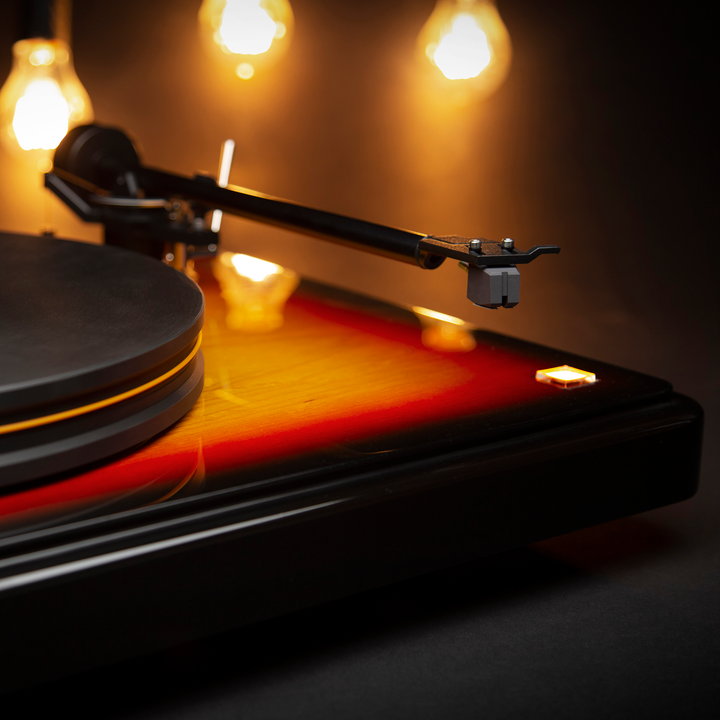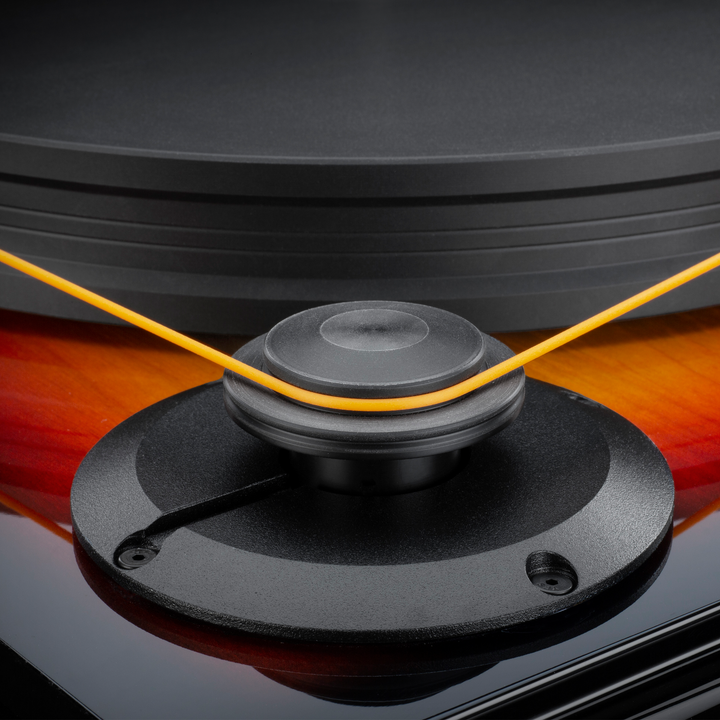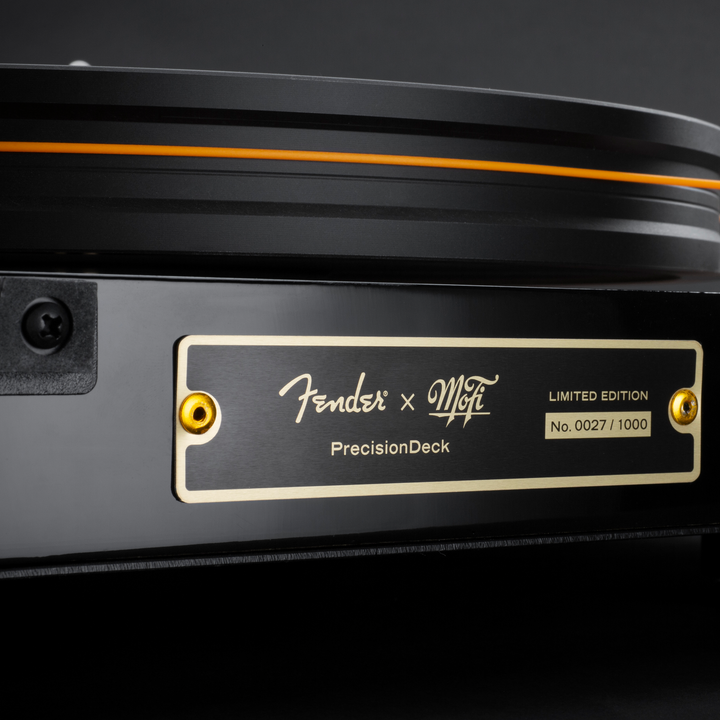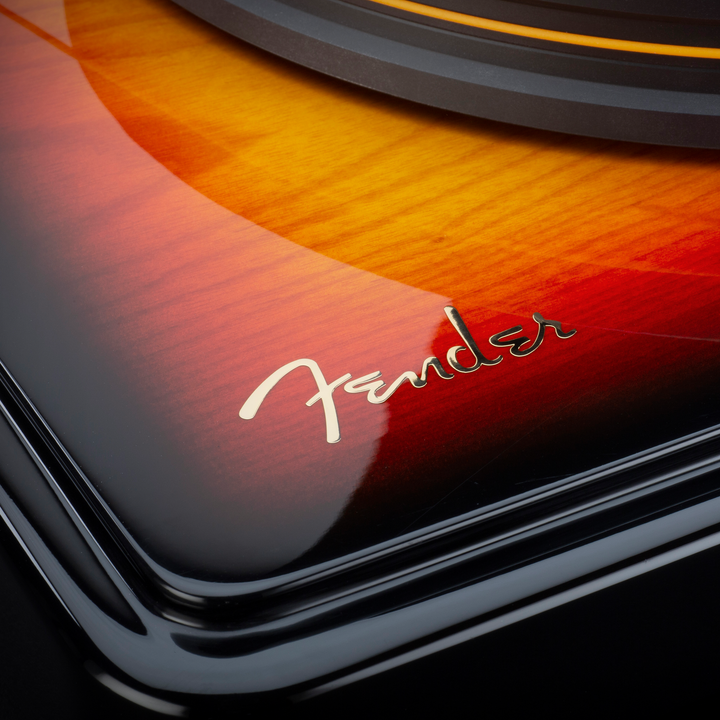 FENDER PRECISIONDECK
There's nothing like hearing the gentle "thump" of a needle after it drops down on a vinyl record and, seconds later, enjoying the glorious sounds of an LP. Now, imagine the magic of that beloved ritual with a turntable that authoritatively plays any kind of music, including the timeless albums recorded by many of the all-time greats — Jimi Hendrix, Bruce Springsteen, David Gilmour, Jeff Beck, Pete Townshend, Bill Frisell, Muddy Waters, Donald "Duck" Dunn for starters — who played the very instruments that inspired its design. The result of an unprecedented collaboration, the Fender x MoFi PrecisionDeck turntable makes that experience possible.
10-INCH ULTRA TONEARM
Custom-developed and manufactured in the U.S.A., the 10-inch Ultra tonearm uses smooth, high-quality ball bearings for low friction in the vertical and horizontal plane so all you hear is what is in the LP grooves. Cardas Audio wiring maintains signal purity from the headshell leads all the way through to the high-quality, gold-plated RCA connectors.
INDIVIDUALLY BADGED AND NUMBERED
An instant collector's item limited to only 1,000 units, PrecisionDeck comes individually numbered and badged, distinguished with a nameplate not unlike the metal serial-number plates found on Fender guitars. Both practical and attractive, the statement feature is another way the turntable directly ties into the rich histories of Fender and Mobile Fidelity.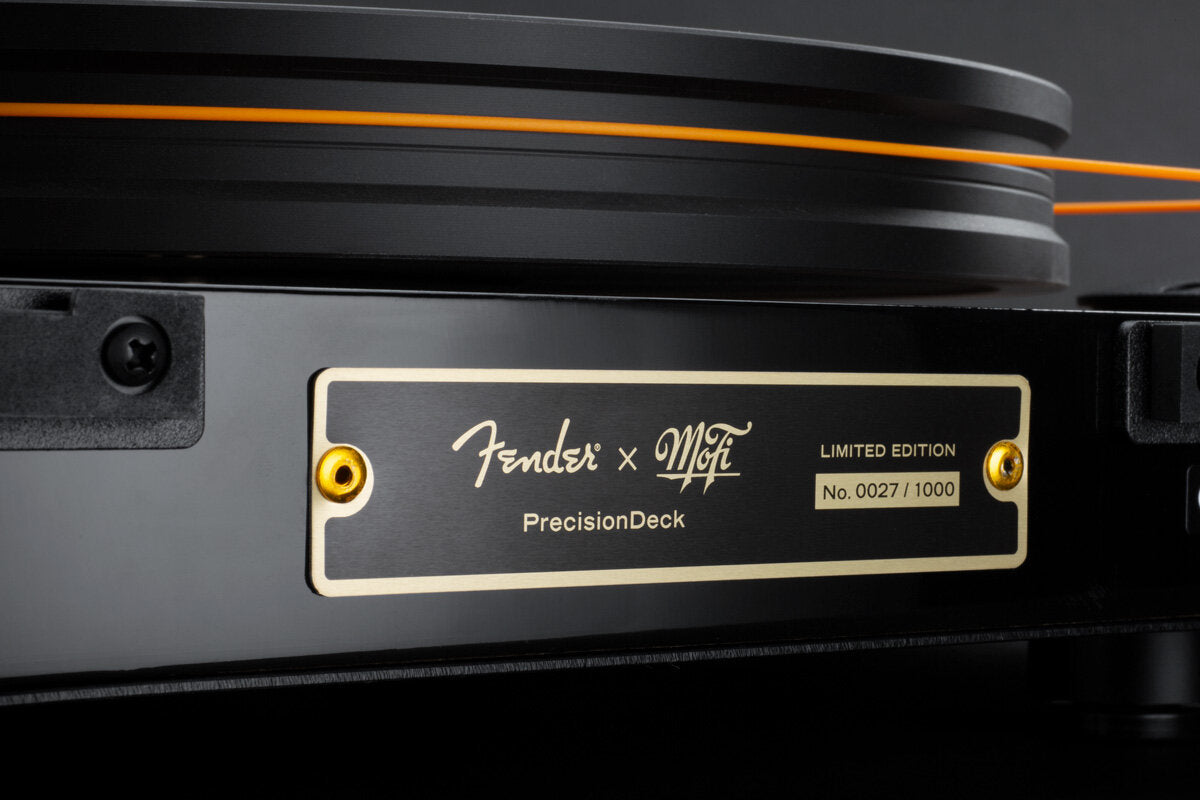 ISOLATED AC SYNCHRONOUS MOTOR
Our stepped-pulley AC motor provides excellent speed stability for pitch accuracy and rhythmic drive. The Delrin® pulley has two positions for 33 1/3 and 45 RPM speed selection. Motor vibrations are kept away from the platter and stylus by using advanced dampening materials that decouple the motor from the rest of the turntable.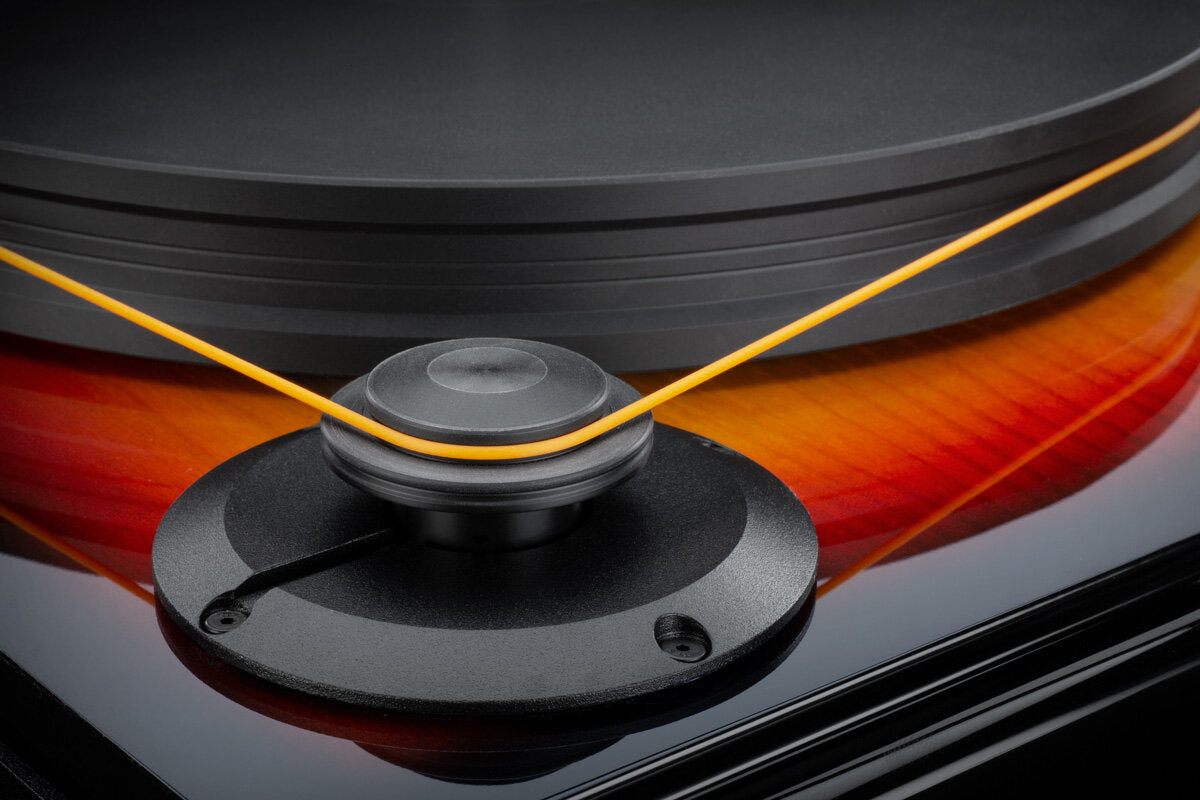 ICONIC TRICOLOR SUNBURST FINISH
Developed by Fender in the 1950s, the same tricolor sunburst pattern famously found on Precision Bass, Stratocaster, and Telecaster guitars graces PrecisionDeck, each of which is carefully hand-painted by Fender. Prized by guitar collectors and known for its soft warmth, the special urethane finish ages extremely well and lends to exceptional durability.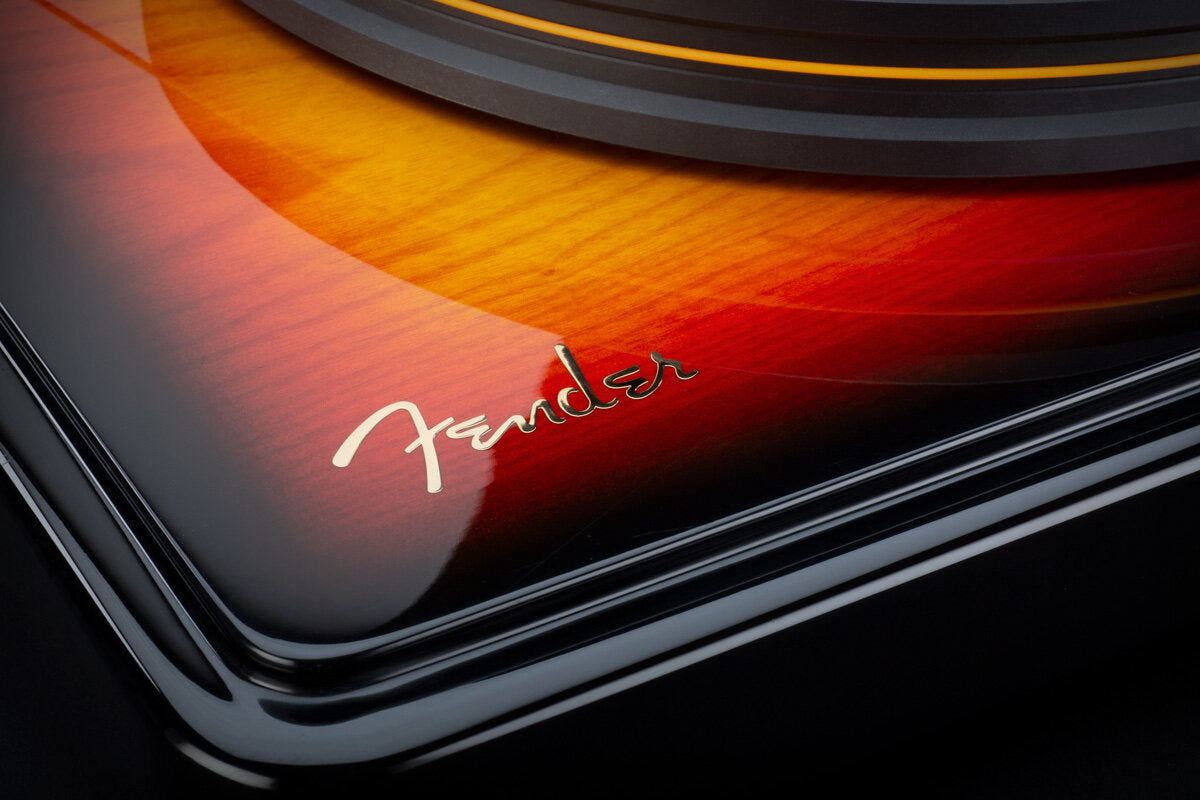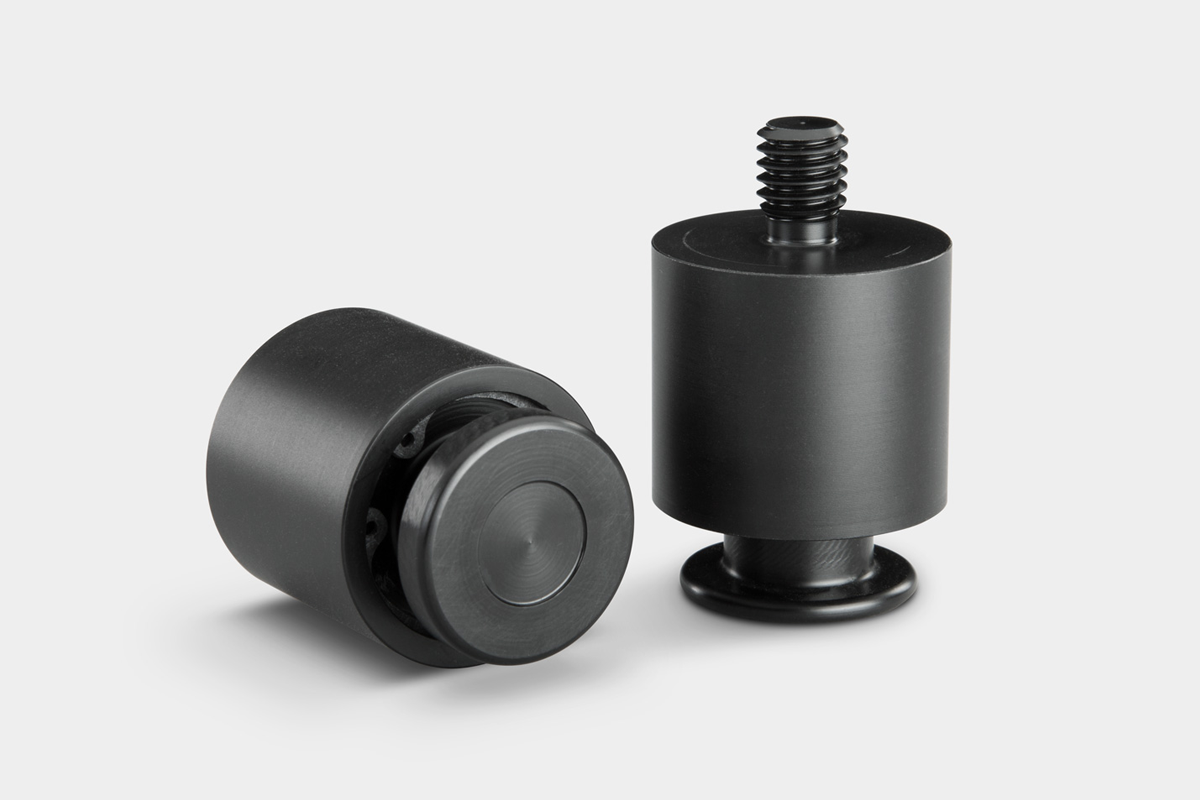 ANTI-VIBRATION FEET BY HRS
Any vibration of the stylus that is not created by the grooves in the record is a distortion that will mask musical detail. Developed in conjunction with the engineering team at Harmonic Resolution Systems, the world leader in vibration isolation for audio equipment, the included MoFi anti-vibration feet isolate your turntable from bad vibrations.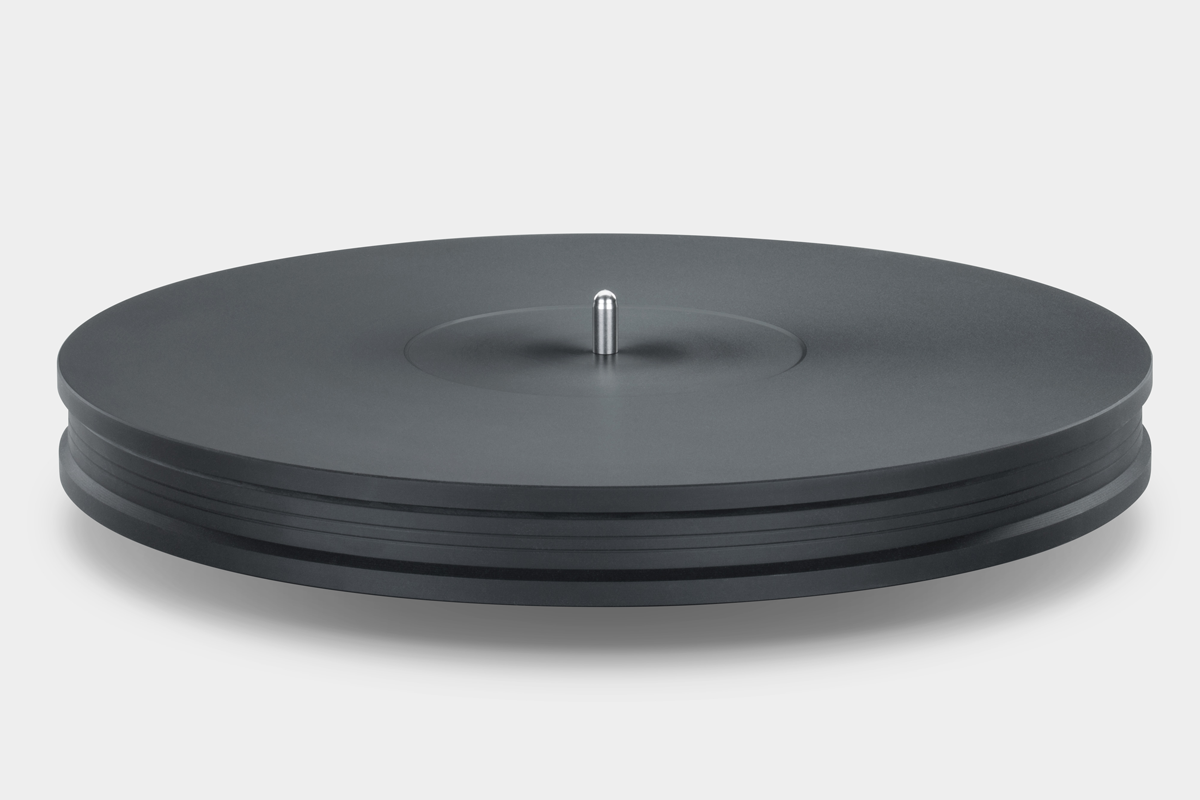 1.3-INCH DELRIN® PLATTER
PrecisionDeck features a massive 1.3-inch Delrin® platter. The increased mass creates blacker sonic backgrounds and a lower noise floor. Delrin® is a next-generation polymer developed by Dupont. In the world of audio, Delrin's® highly crystalline structure presents a wonderful impedance match to vinyl records, effectively grounding unwanted noise and keeping it away from the stylus.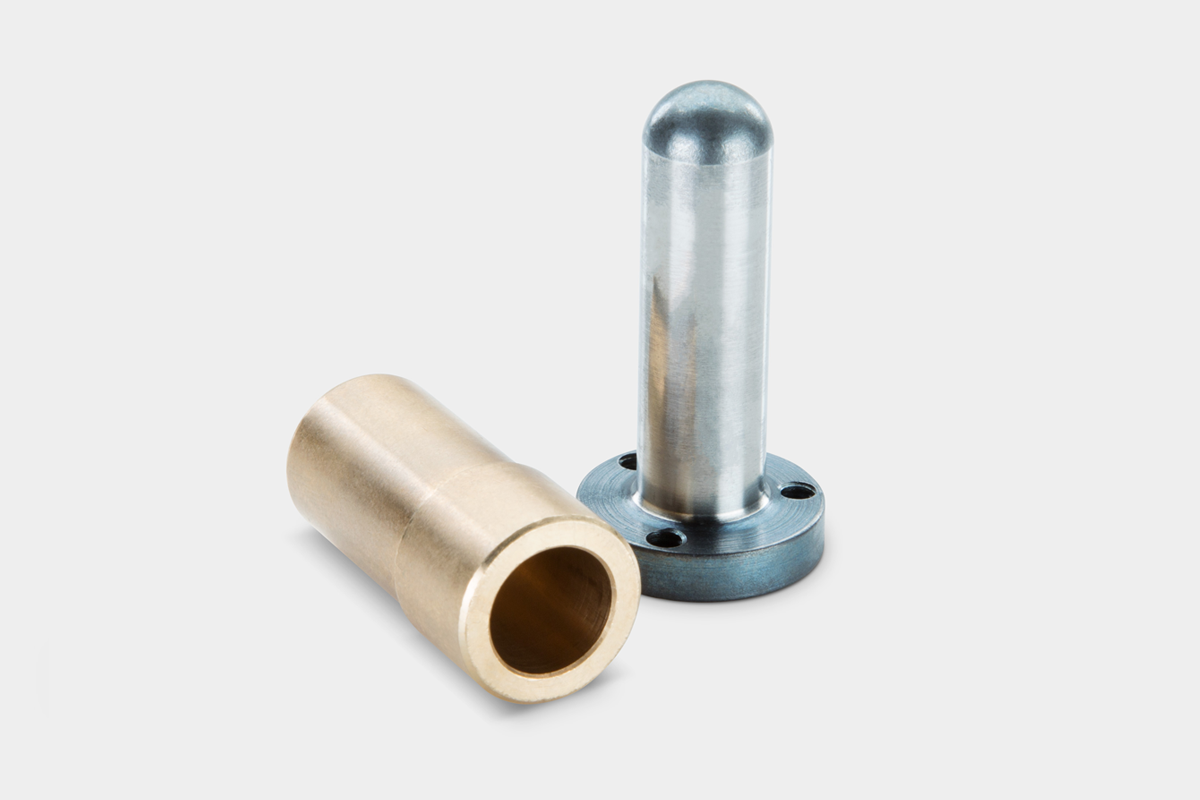 HARDENED-STEEL INVERTED BEARING
Our hardened-steel inverted bearing system is designed for smooth, quiet rotational stability. The extremely low tolerance combination of steel, bronze, and sapphire—found in much more expensive turntables—will provide you many years of high-performance playback.
SPECIFICATIONS
Motor:
300 RPM AC Synchronous

Speeds:
33 1/3 RPM, 45.0 RPM

Platter:
6.8 lb Delrin®

Wow & Flutter:
0.017% – 0.025%

Signal-To-Noise Ratio:
74dB

Power Supply Requirements:
120V 60Hz, 220-230V 50Hz, 100V 50Hz

Power Consumption:
< 5W

Dimensions:
20.75" x 6" x 15.5"

Weight:
25.5 lb
TONEARM SPECIFICATIONS
Type:
10" straight aluminum, gimbaled bearing

Overhang:
0.71" (18mm)

Offset Angle:
22.8˚ (+/- 2˚ adjustable)

Cartridge Weight Range:
5g – 10g
FEATURES
• Swamp ash plinth by Fender optimized for low resonance

• 33-1/3 / 45.0 RPM belt drive turntable

• Custom design and manufactured in the USA

• 10-inch MoFi Ultra Tonearm

• 1.3-inch Delrin® platter

• Isolated 300 RPM AC synchronous motor

• Anti-Vibration feet designed by HRS

• Iconic 3-Color Sunburst Finish by Fender