MoFi Electronics Super Heavyweight Champion Record Weight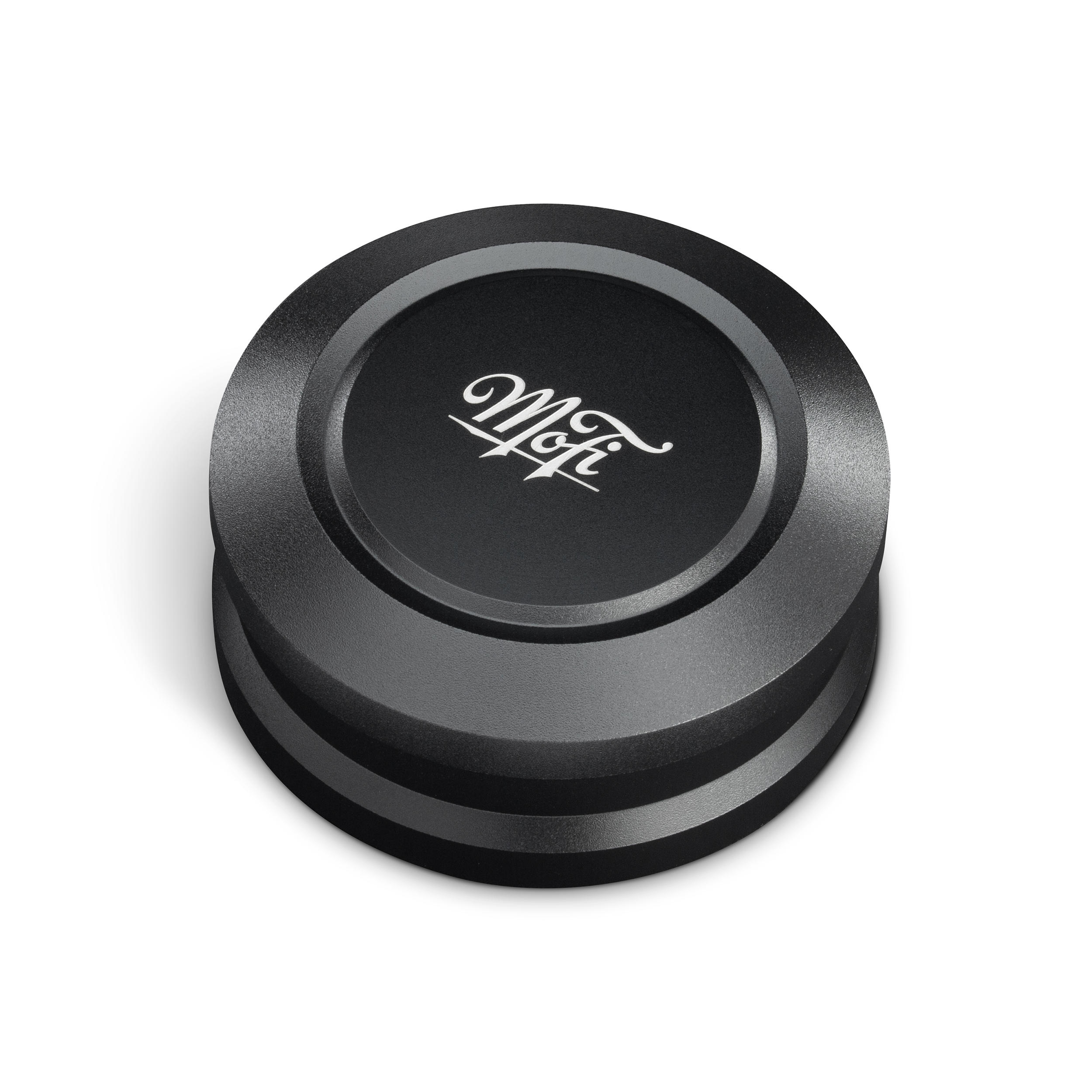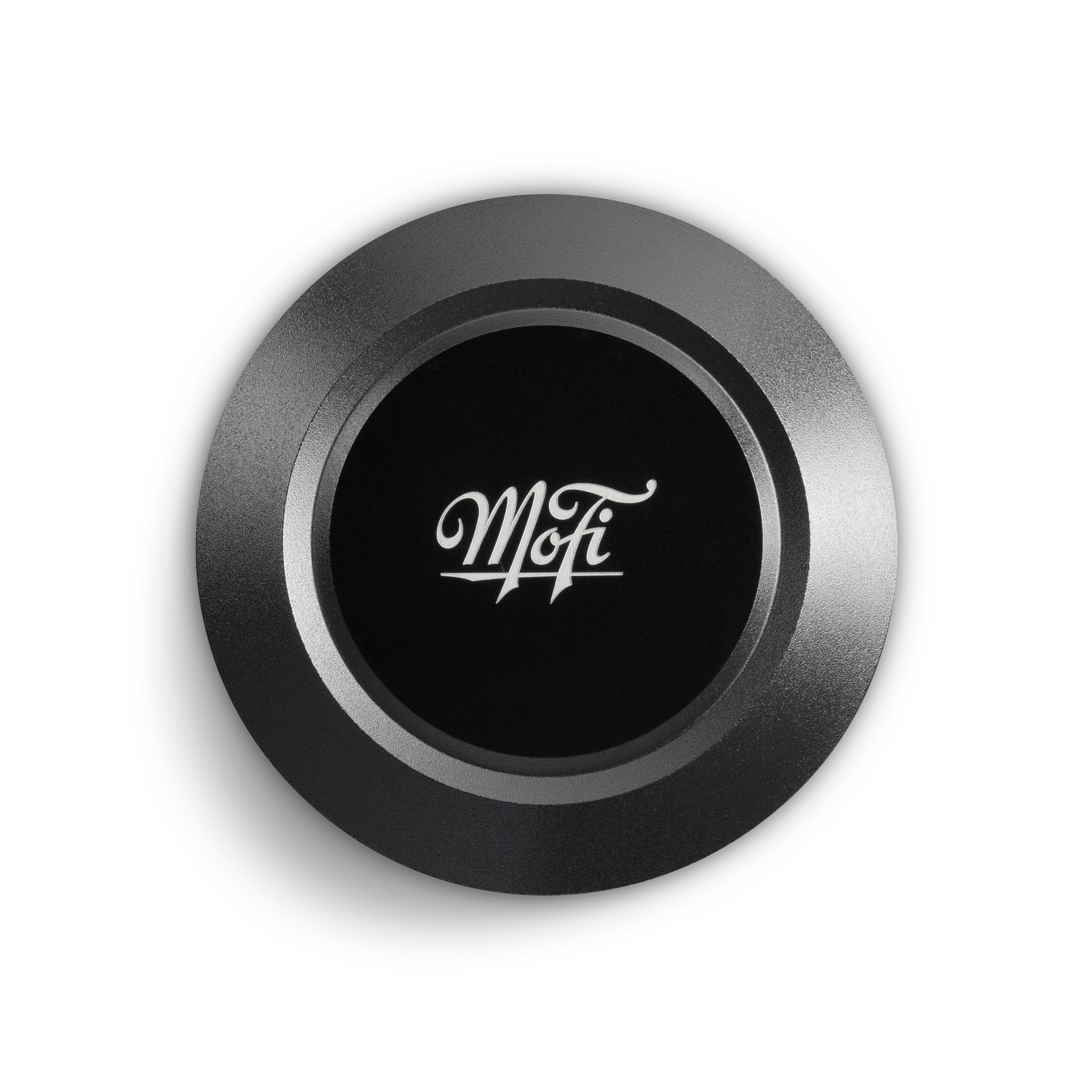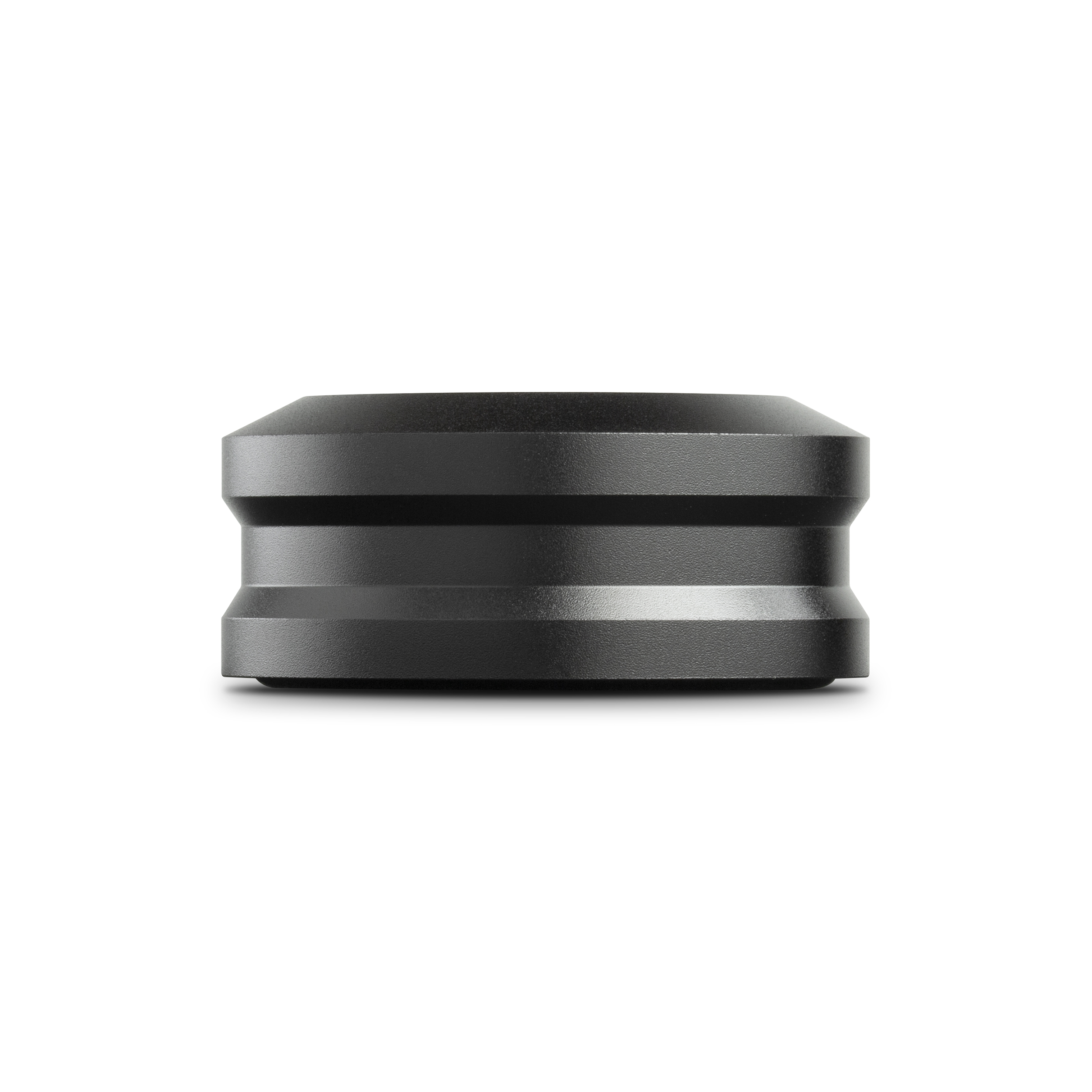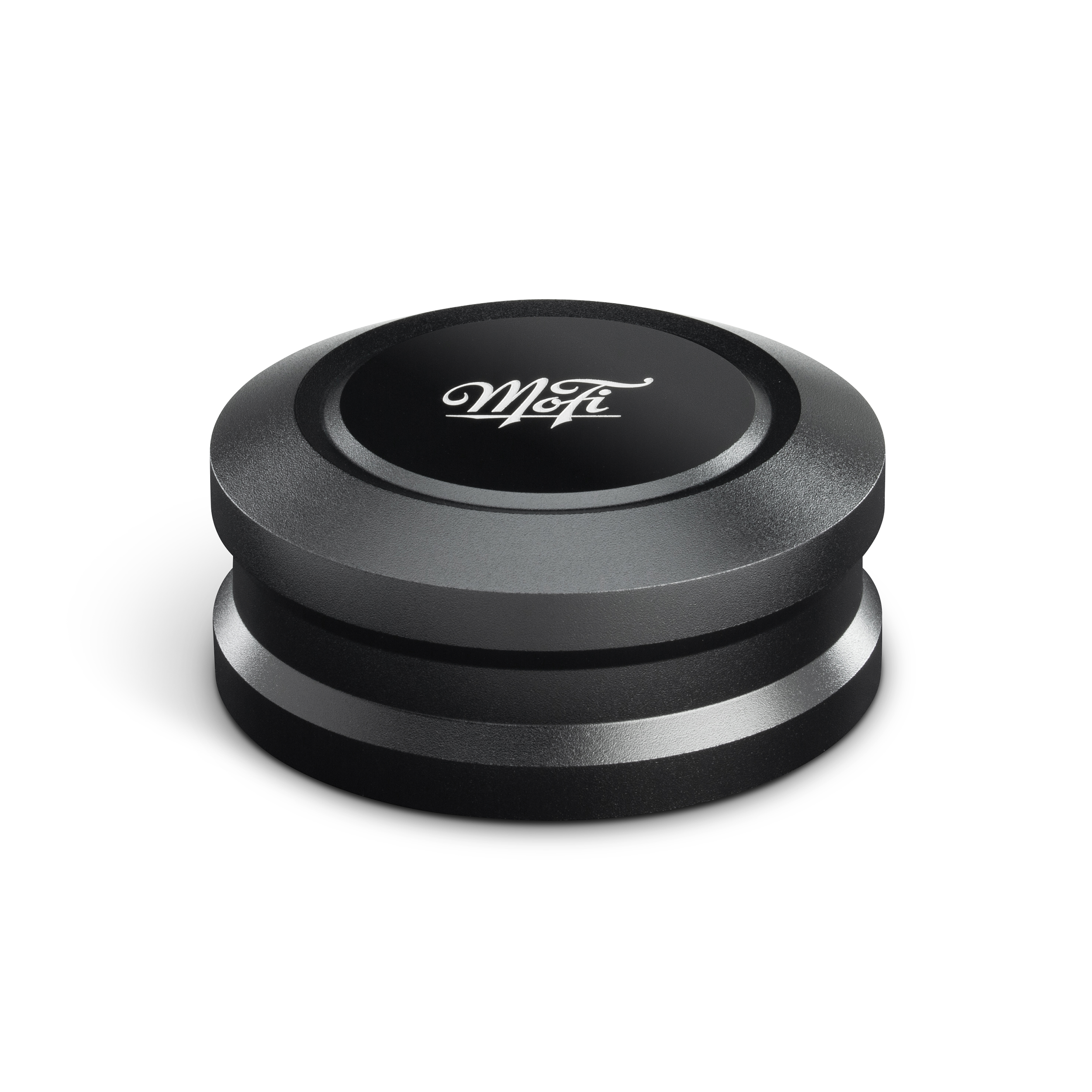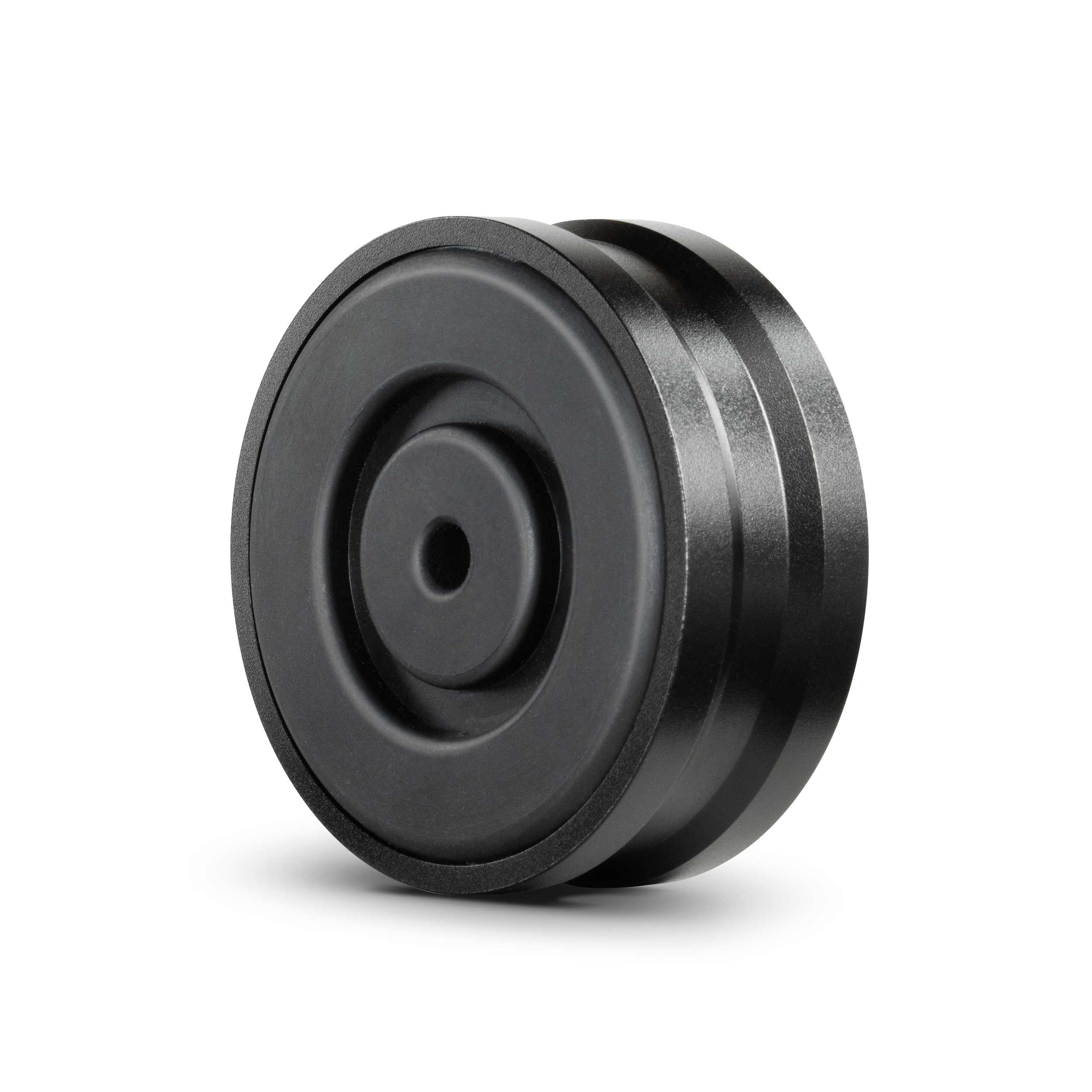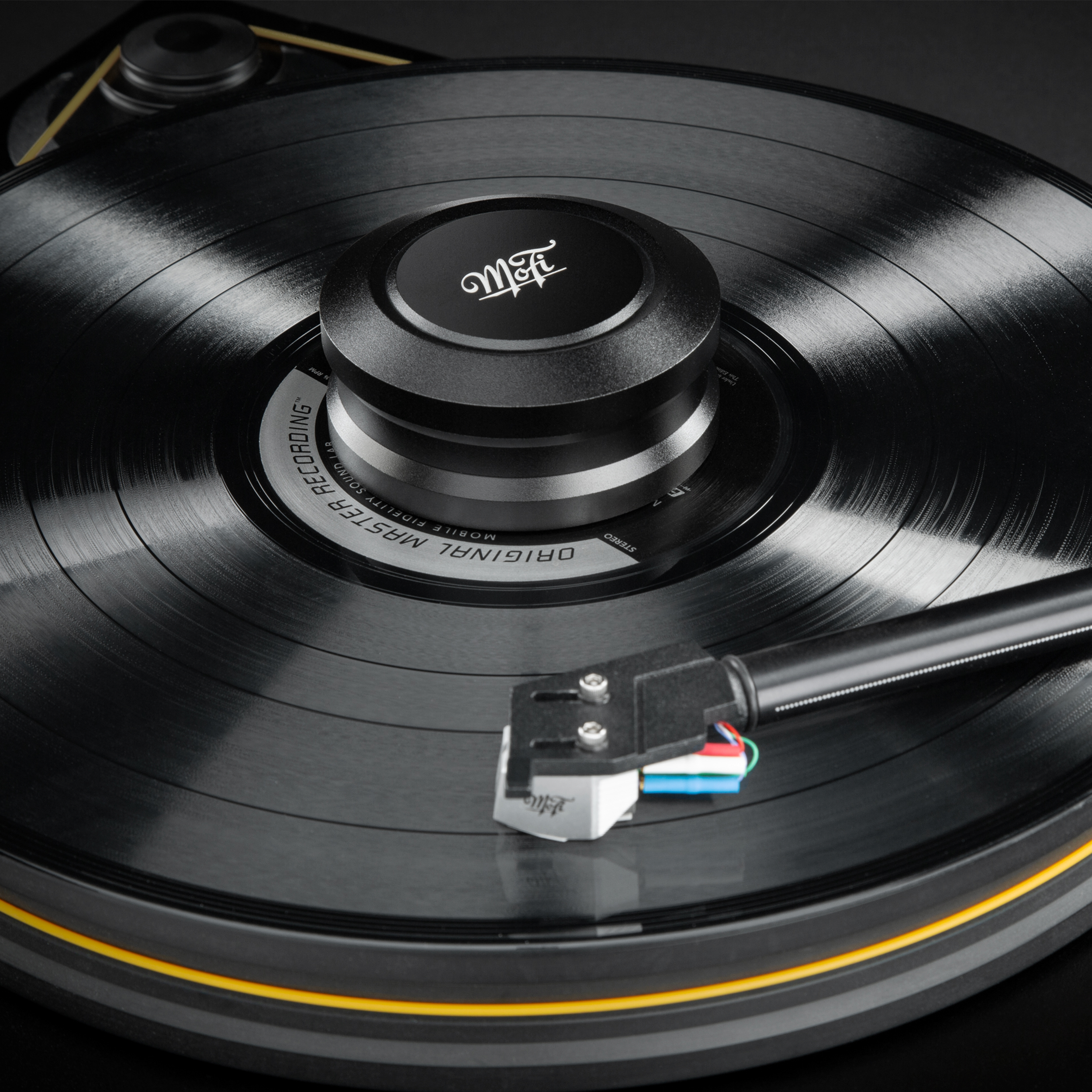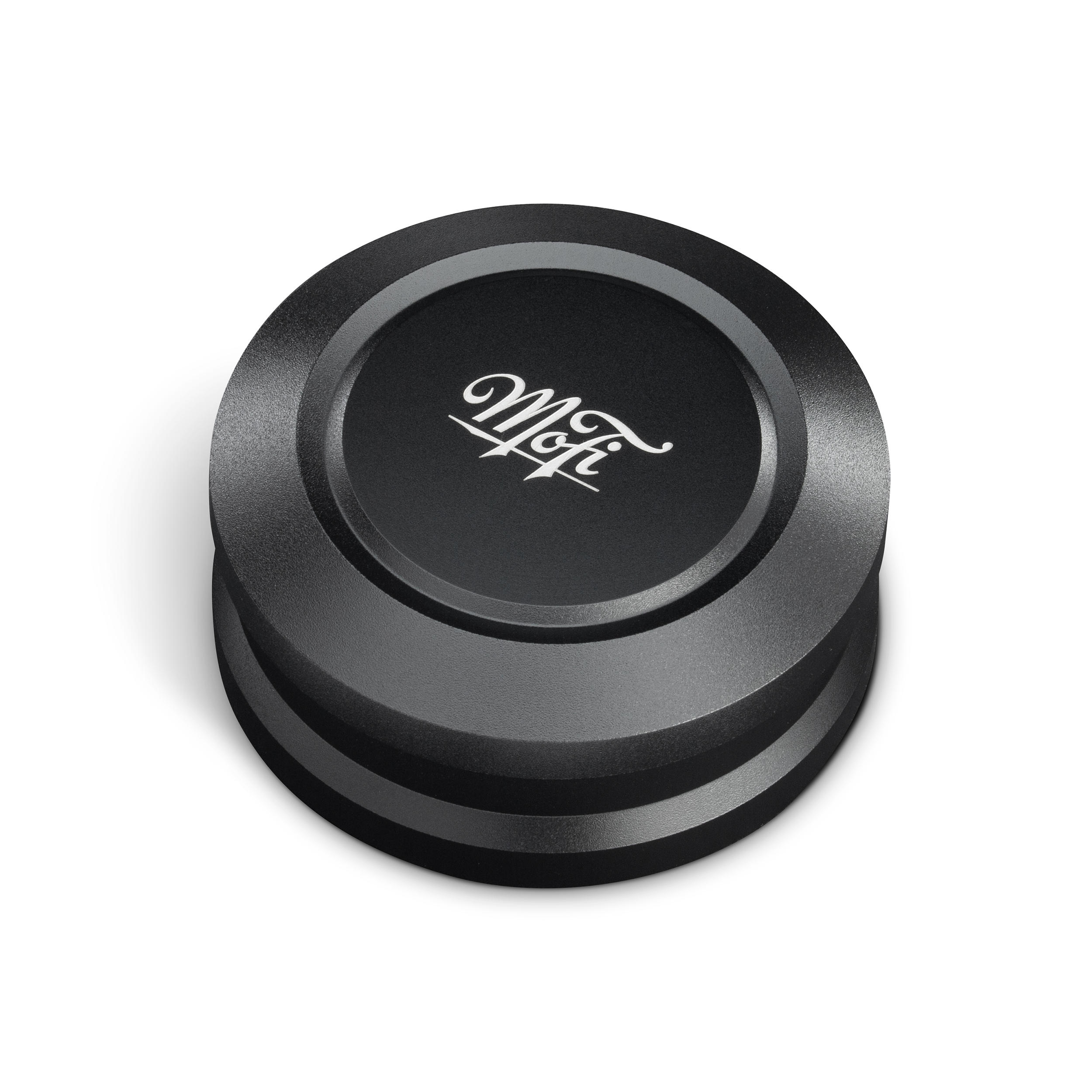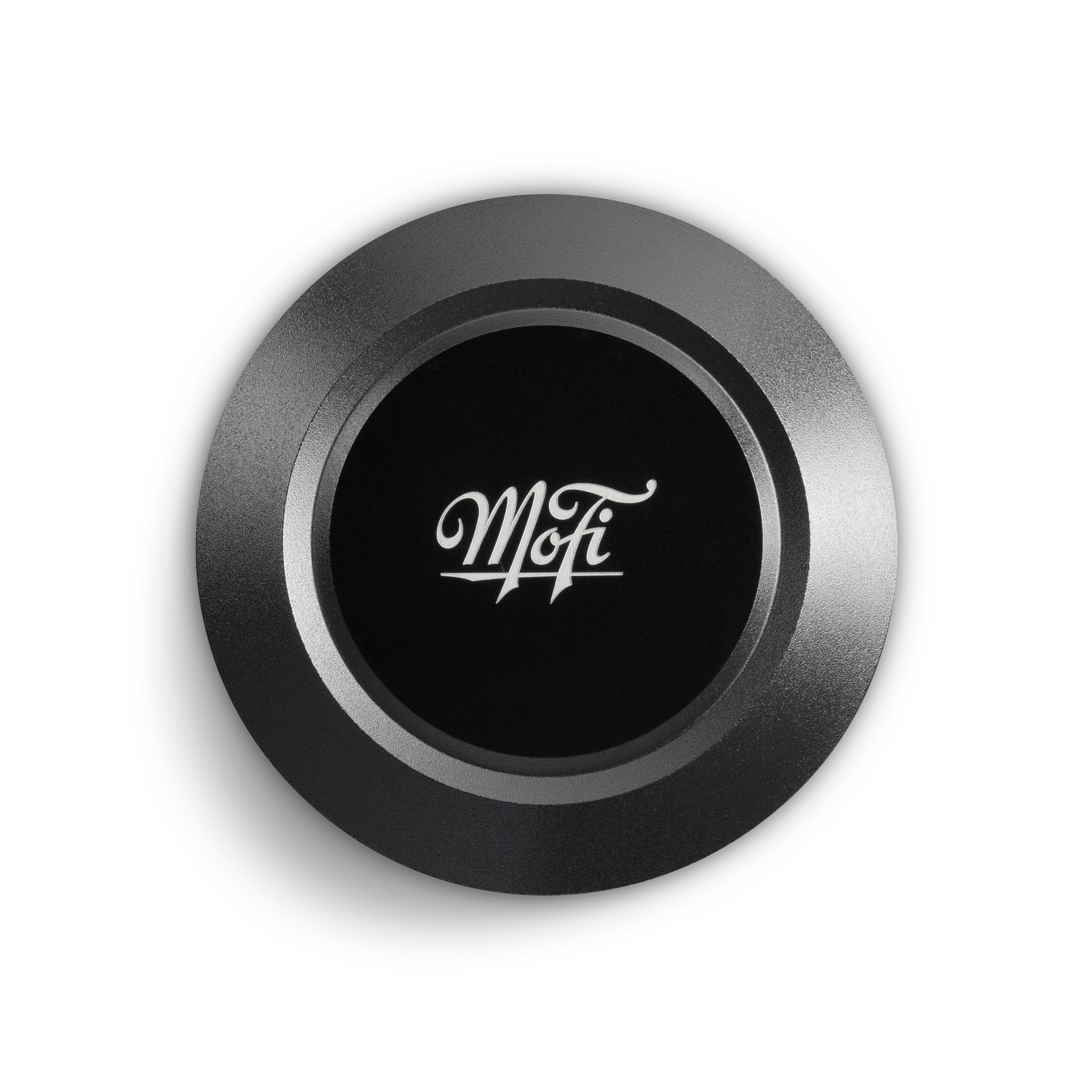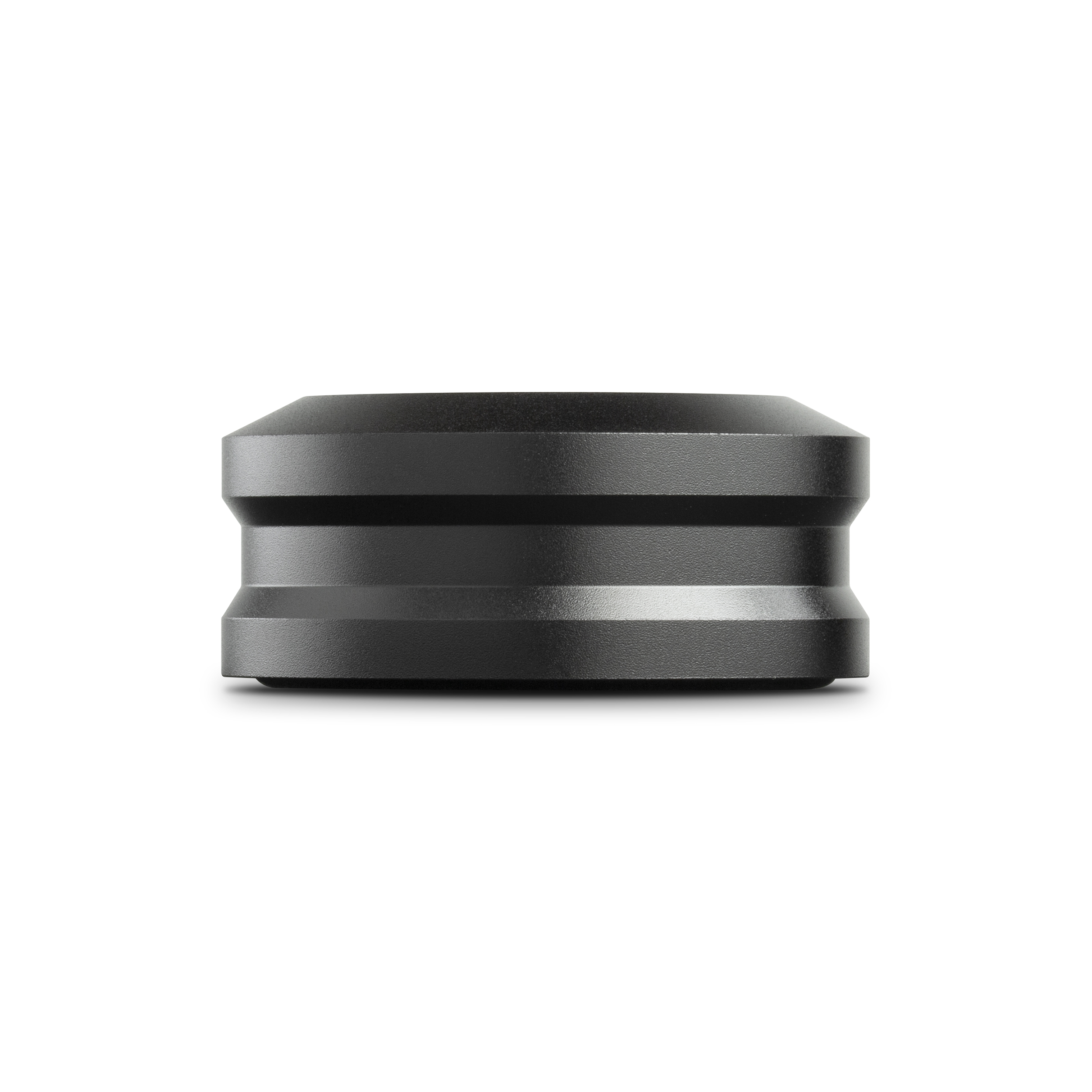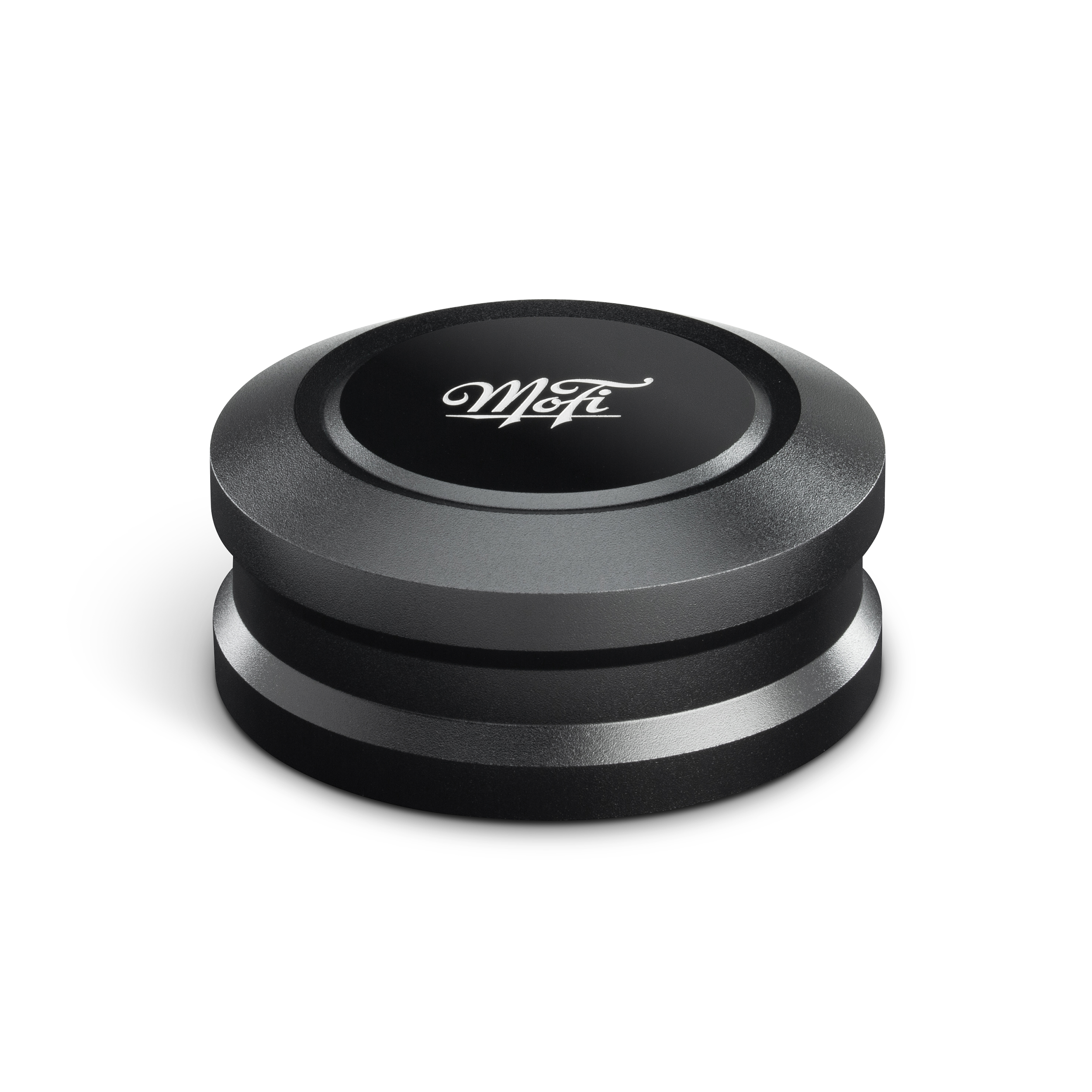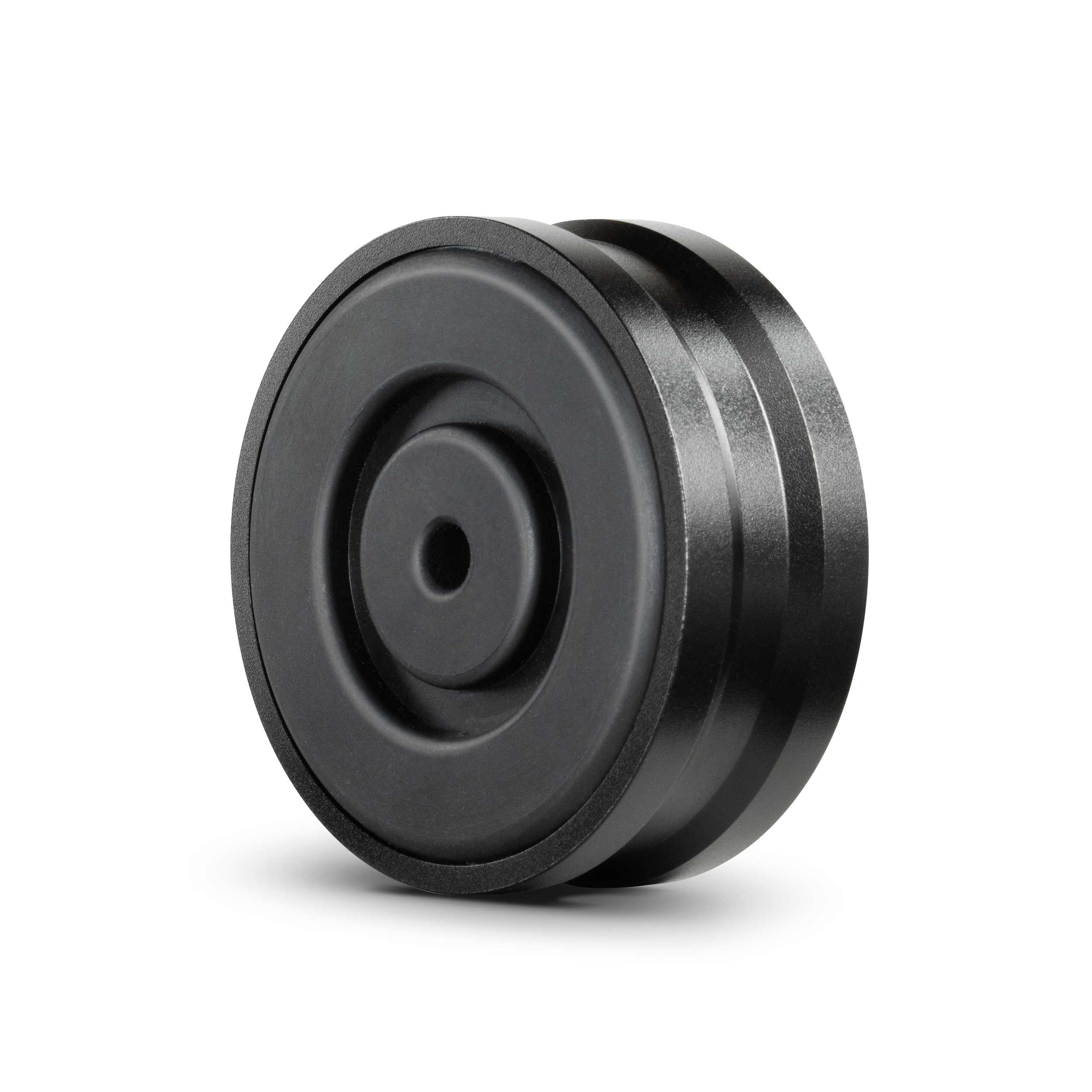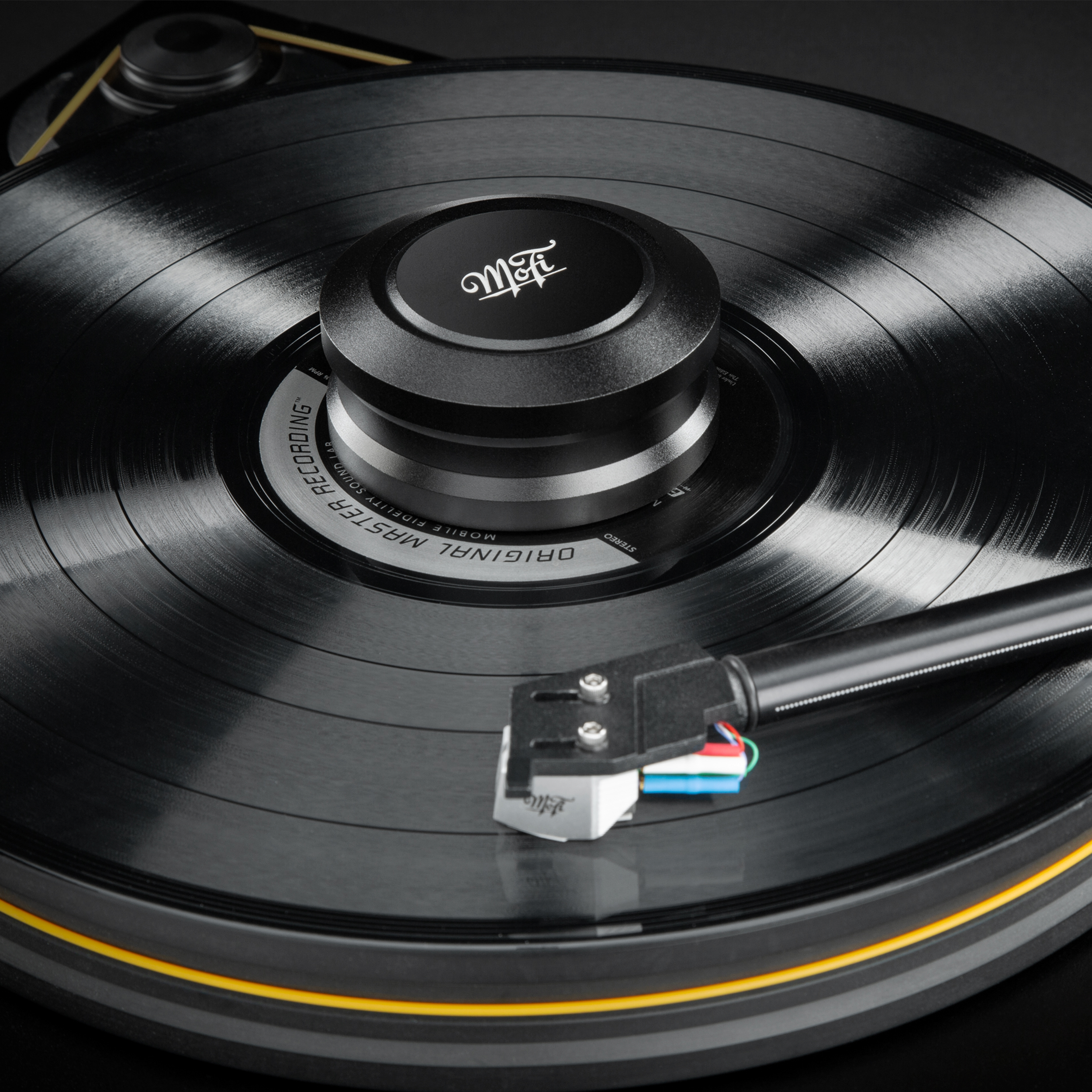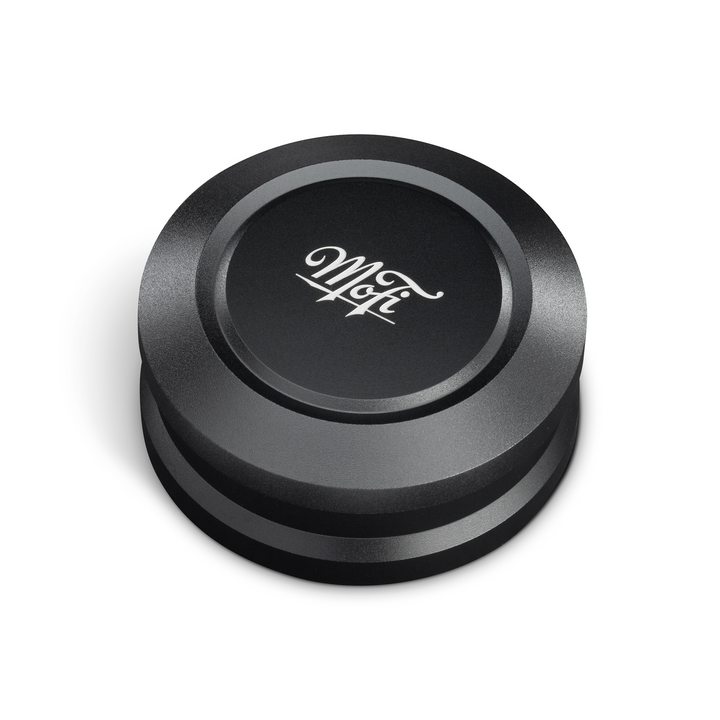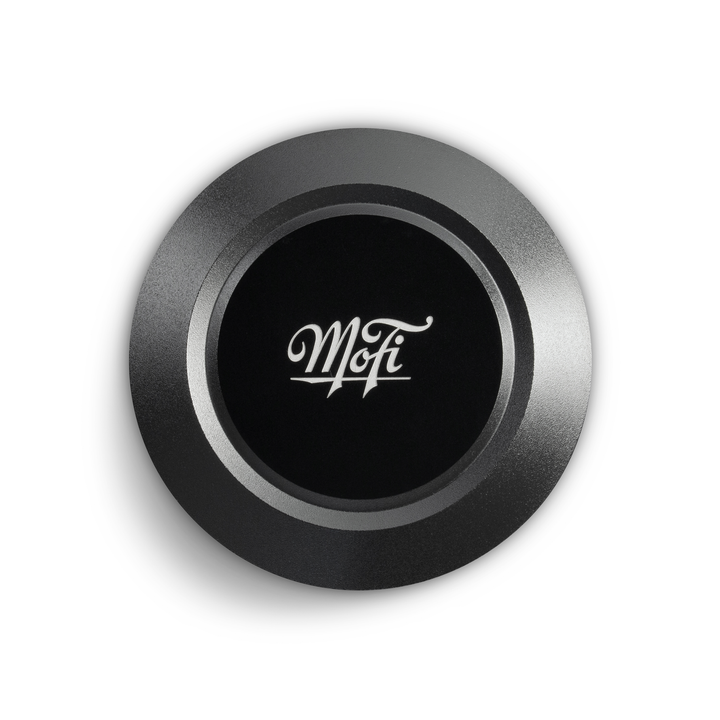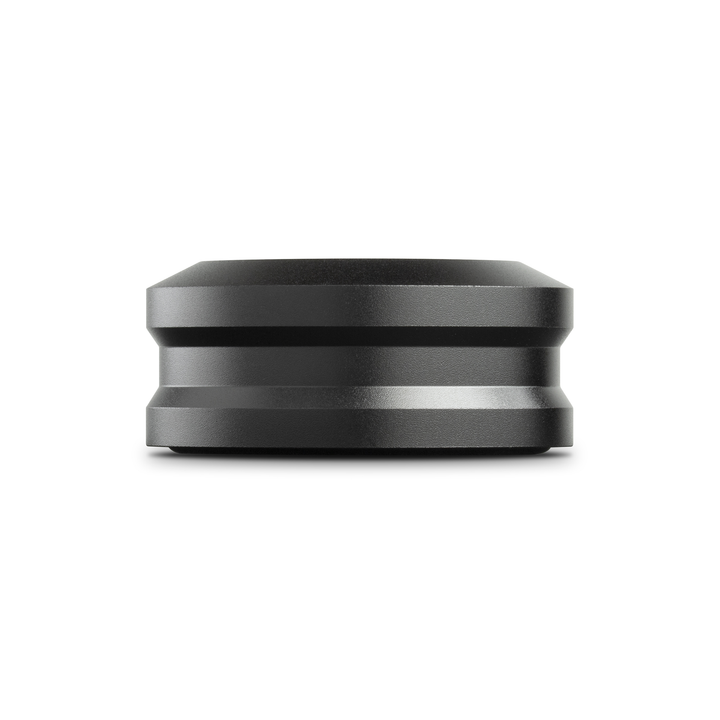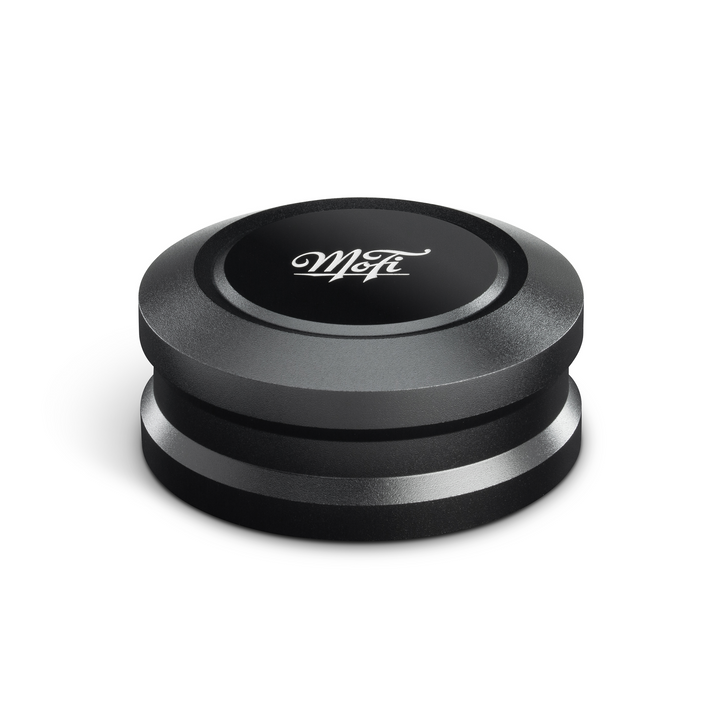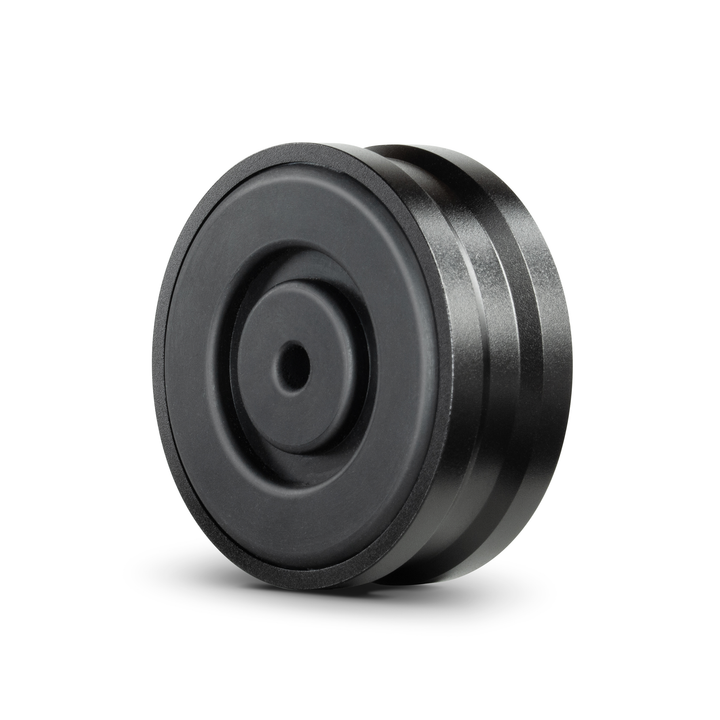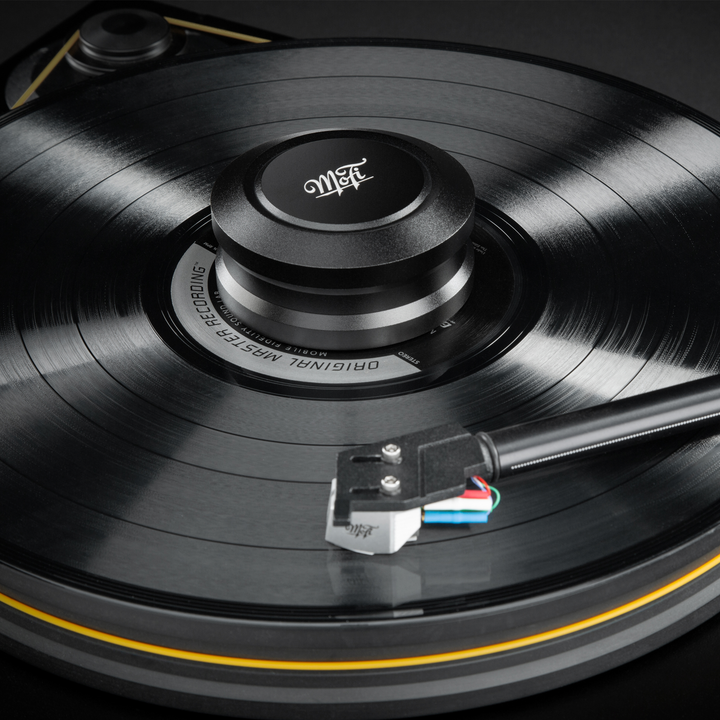 SUPER HEAVYWEIGHT CHAMPION
Built from a machined billet aluminum outer shell, Super HeavyWeight Champion has a universal non-threaded design that makes it easy to grip and simple to use. Plus, its soft polymer underside keeps the labels on your LPs safe from any damage.
MADE FOR LARGE TURNTABLES, DELIVERS KNOCKOUT PERFORMANCE
Super HeavyWeight Champion represents the next level of groove-noise-reduction technology. Designed with Mike Latvis of Harmonic Resolution Systems for use with mid-to-high-mass turntable platters, it features a proprietary, ultra-dense, precision-molded polymer created for exceptional noise-absorption characteristics. In addition to coupling the LP to the platter, Super HeavyWeight Champion significantly reduces noise—specifically, record groove, motor, and bearing noise. You will hear more music due to resultant blacker backgrounds, improved clarity, enhanced microdynamics, and greater bass impact.
FEATURES
• Dimensions: 3.0" diameter and 1.355" height

• Weight: 495.1 grams, optimized for mid-to-high-mass platters (approximately 5lbs and higher)

• Outer shell: Comprised of billet-machined 6061 aluminum for an easy grip

• Underside: Made from a soft polymer that ensures damage-free operation with LPs

• Black anodized top cap features laser-etched MoFi logo

• Precision transfer molding process for precise alignment and balance